written by

Matt Davies
Reading time: 5min
Table of contents
At times, Being Vegan can be a little tricky. It varies from place to place with big cities generally offering more convenient shops, restaurants and supermarkets than other places. Nevertheless, I've lived in many countries where there is no vegan restaurant to be found and managed to enjoy it regardless. It's all about the prep!
What is Veganism?
Simply put, Veganism is about avoiding meat and other foods and products derived from animals, although for many vegans it stands for more. The Veganism philosophy is often central to shaping one's values to live more harmoniously with nature. Prime motivations for vegans include the welfare of animals and the environment and a focus on personal health through eating a variety of plant-based foods. The staples of a vegan diet are legumes, grains, nuts, fruits, and vegetables.
What distinguishes a vegan diet from a vegetarian one is the absence of dairy and eggs. This means being vegan requires you to go the extra mile and check ingredients to make sure what you're buying doesn't contain any animal milk etc. Luckily for vegans, more and more big brands are switching dairy ingredients for plant-based alternatives, so you don't miss out. It's worth noting there are certain unsuspecting products that strict vegans stay away from, such as honey and some alcoholic beverages. The former because of the exploitation of bees during production and the latter because animal products are used in the filtering process.
Veganism extends to all kinds of lifestyle choices too, from fashion to cosmetics and hygiene products where animal products like leather and animal testing exist. Other ethical concerns also arise with forms of entertainment like zoos and dog racing. There are, however, some animal sanctuaries that are more in line with the values of Veganism.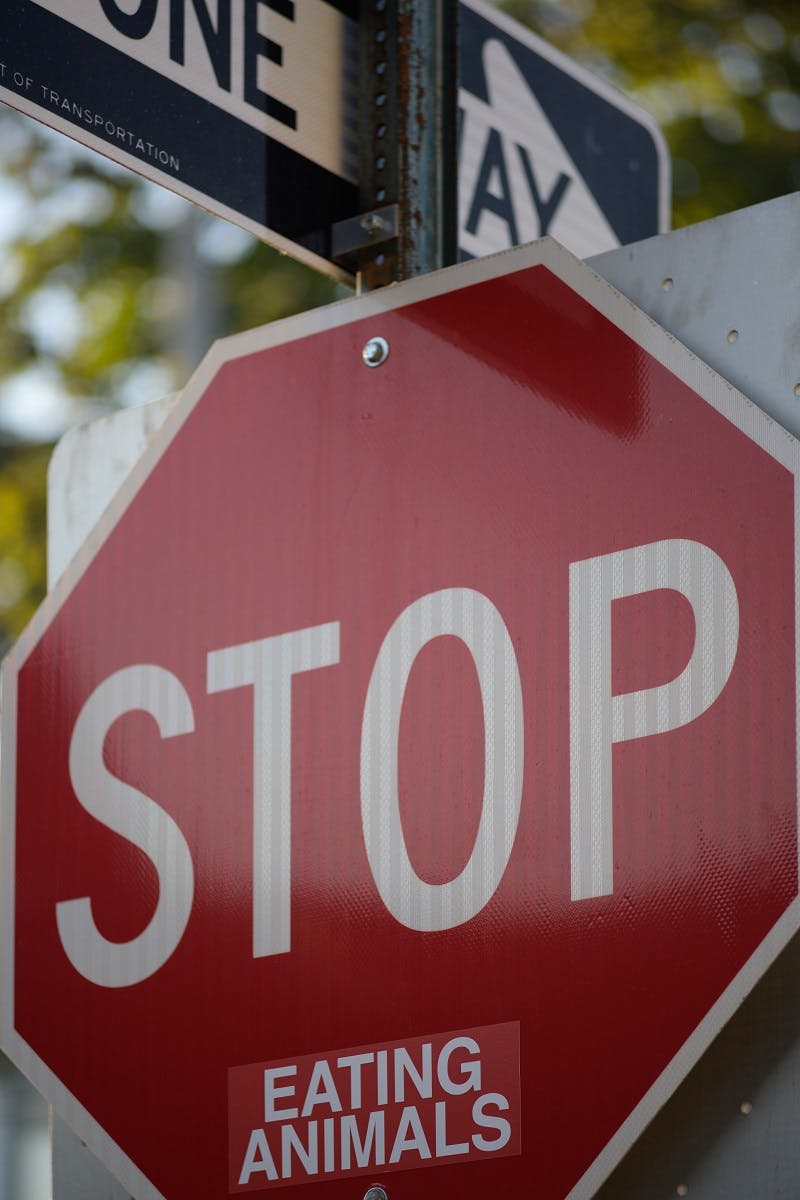 It's all about the prep
Leaving it to chance when you're out and about, that you'll stumble across a vegan friendly restaurant or supermarket with hummus, will leave you hungry, angry or both …hangry!
Prep a packed lunch and selection of snacks the night before or in the morning before leaving the house. – I even have emergency snacks such as bags of mixed nuts or energy bars hidden in my rucksacks, sports bags and in the glove box of my car. If you're someone short of time, make up a big batch of vegan food on the weekend and freeze it in small Tupperware boxes for each day of the week.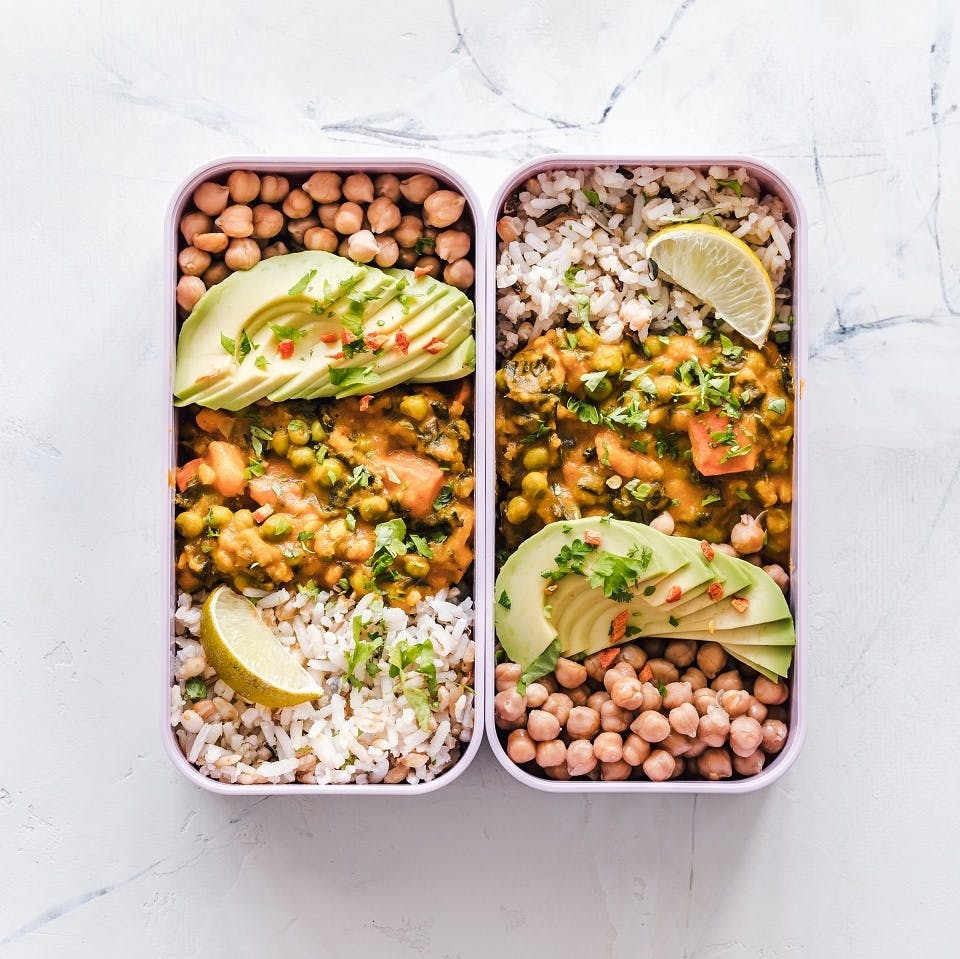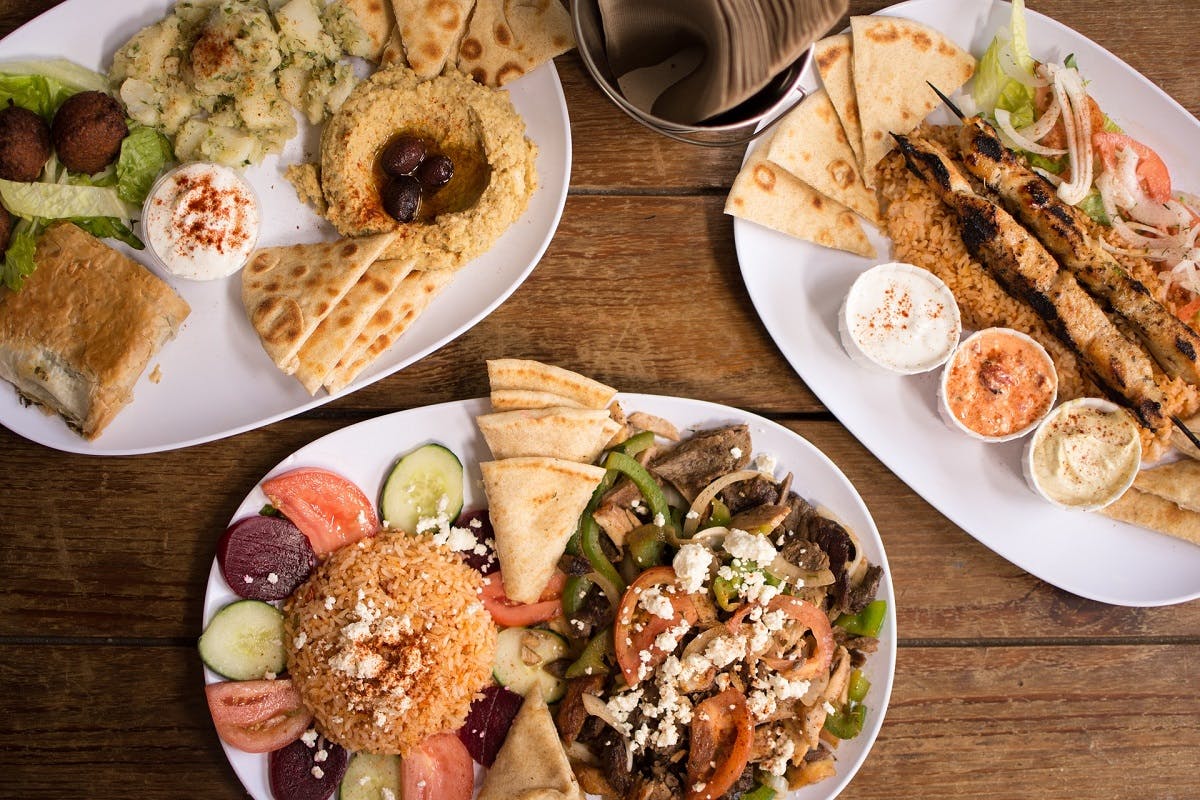 Veganizing your favourites
If I got a falafel for each time I was asked; what do you miss most about being vegan? I'd have the yellow complexion of a chickpea. And if you must know it's pain au chocolats with a big milky hot chocolate to dunk them in.
Fortunately, even sophisticated French pastries can be veganized. In fact, when my Portuguese better half made the leap of faith, she was not prepared to graze on rabbit food while missing out on her favorite Portuguese dishes. – From feijoada and arroz de marisco to pastel de natas and bolo de bolacha, they can all be veganized. There are some wonderful blogs recreating old favorites as well as dishes new.
These are a few of our favorites: Minimalist Baker, Vegan Yack Attack.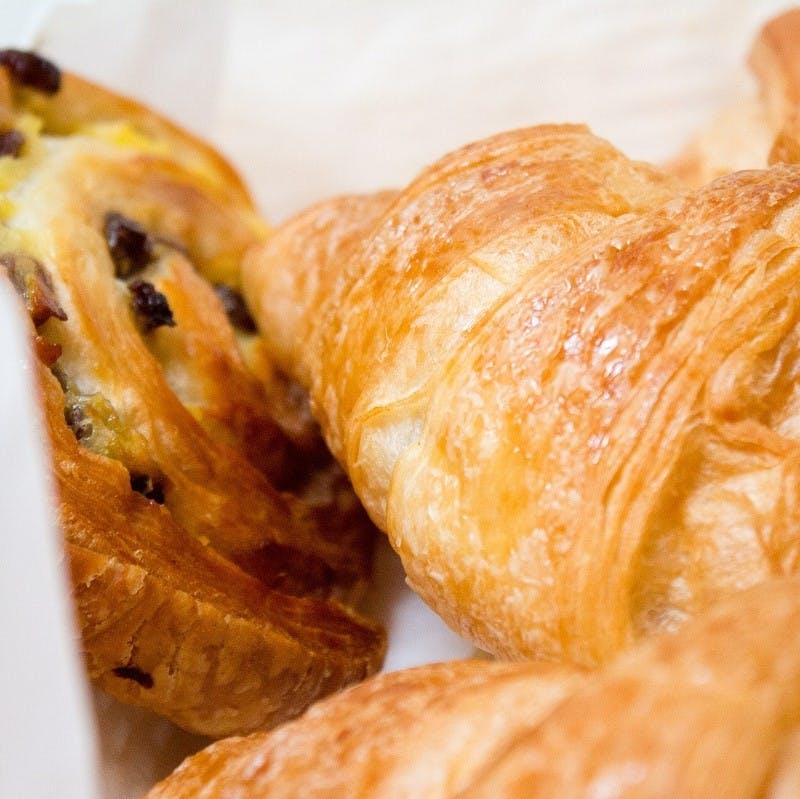 Take action now
Do you want to have a direct impact on climate change? Sir David Attenborough said the best thing we can do is to rewild the planet. So we run reforestation and rewilding programs across the globe to restore wild ecosystems and capture carbon.
Get involved
A typical day
If you're overwhelmed by the idea of a meatless or dairy less dish that won't fill you up, then look no further. Here are some easy, delicious, wholesome and nutritious ideas that I have on a typical day.
Breakfast: Freshly squeezed orange, Toast with a nut butter (almond, peanut or sesame), oat or millet porridge with chopped apple and cinnamon.
Lunch: Starter: Miso soup. Main: Azuki beans & pumpkin, steamed broccoli and brown rice.
Dinner: Green Pea & Quinoa Fusilli with watercress & Coconut Pesto, Fresh peas and Spinach.
Snacks: Homemade flapjacks, bliss balls or brown rice.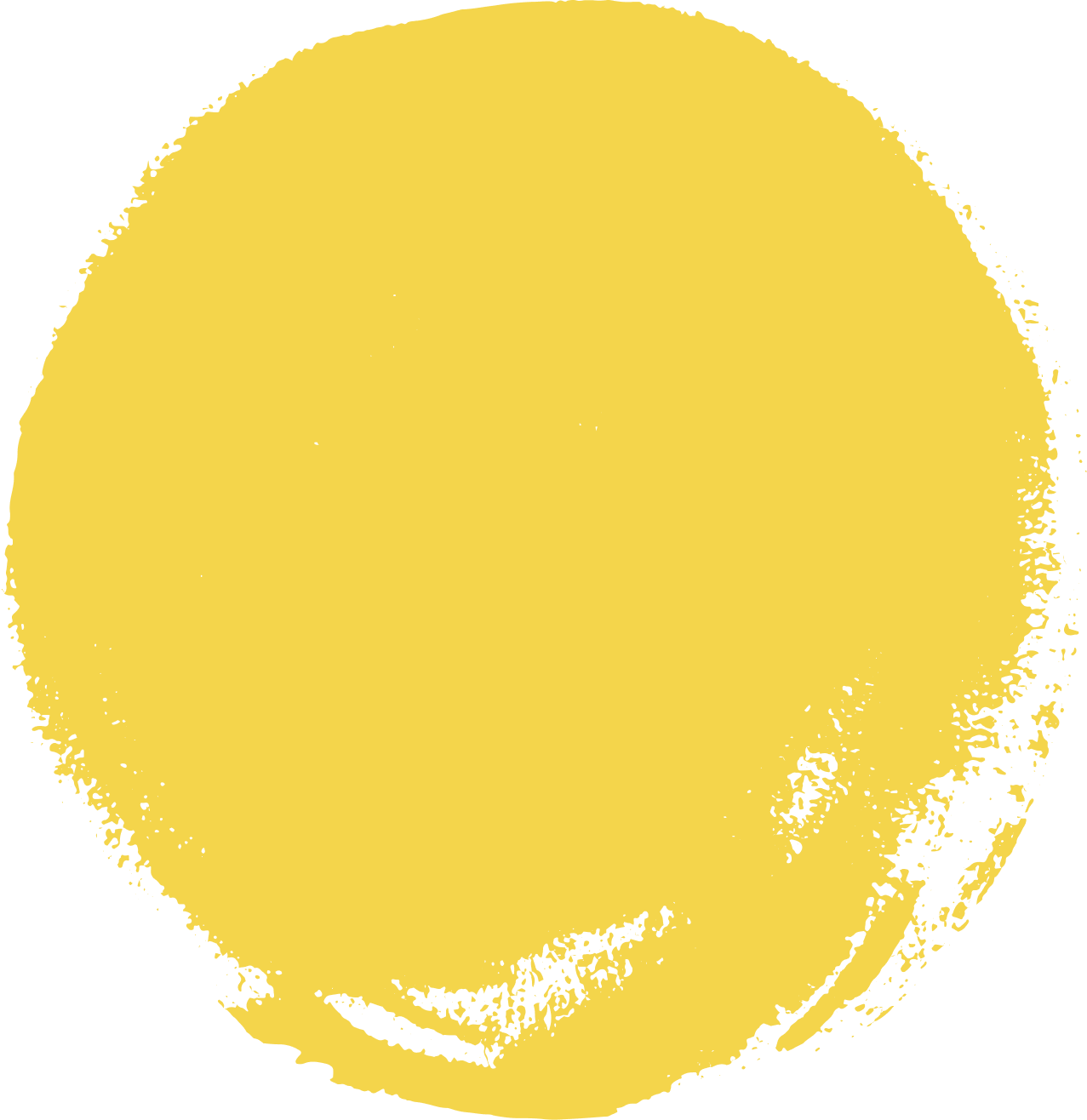 Ideas for...
Breakfast, Lunch, Dinner & Snacks on the go
Getting the balance checklist
Is it colourful? There should be at least 4 to 5 different colours in every dish.
Is there a legume? To get high quality proteins you need to combine a legume with a wholegrain each meal time.
Have you got your leafy greens? Essential for calcium, magnesium, potassium, fibre and chlorophyll.
What's your wholegrain? Not only the legume's partner for protein, but wholegrains are filling, packed with energy and full of nutritional goodness.
Check the chart! I have a colourful food/nutrition chart above my oven as a quick reference point when preparing a meal. It is available at the Vegan Society for just £4.99.
Should you have any doubts about protein or energy levels associated with a vegan diet, head over to our Going Vegan guide to learn more.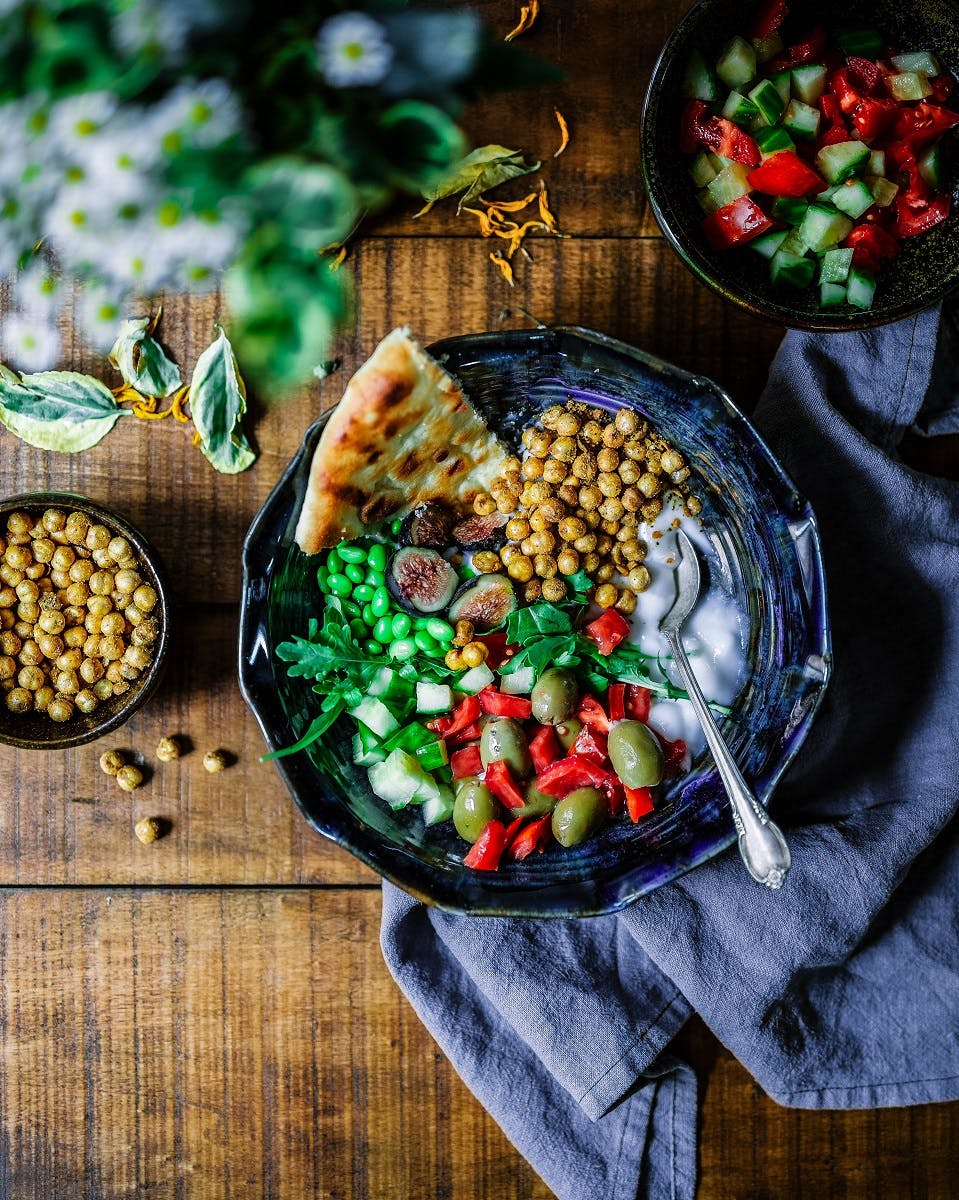 Eating Out
If you're going out for food with fellow herbivores, this is generally easy, either scan through HappyCow for a vegan friendly eatery or one of the herd will have a good recommendation.
The real hurdle comes when one is invited to a non-vegan/veggie restaurant for a special occasion such as a friend's birthday. Of course, you don't want to miss out on the social occasion, but nor do you wish to go hungry. I often eat a light dish at home before heading out, and then go to the restaurant with an open mind and no expectations. Usually, the chef can throw something together, such as a chick pea salad.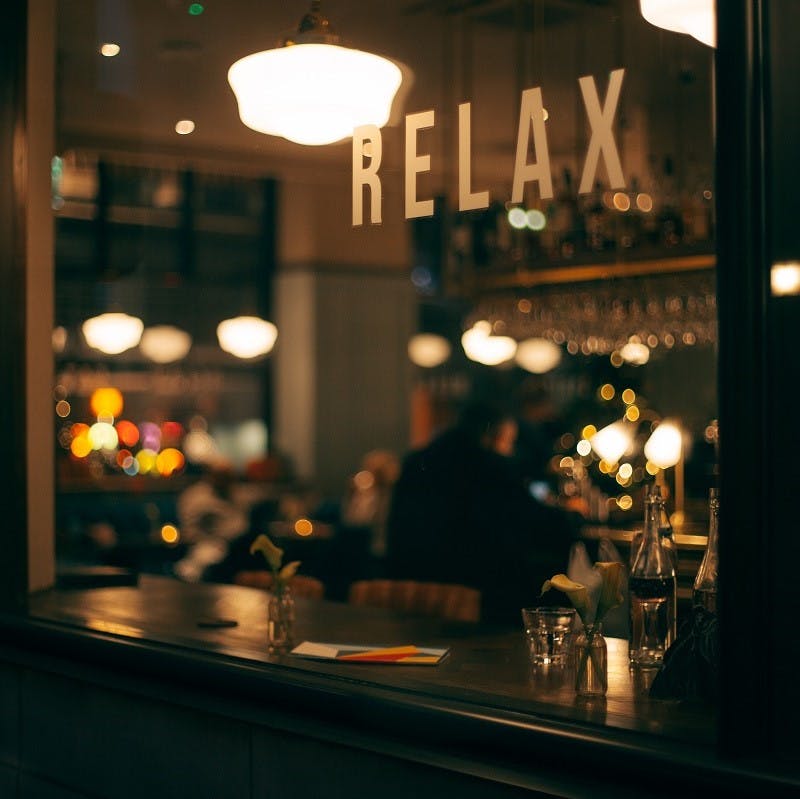 ---
I can't think of anything better in the world to be but a vegan.

Alicia Silverstone
---
Being Vegan and Climate Change
According to the UN's Intergovernmental Panel on Climate Change (IPCC), eating a plant-based diet is one of the most significant ways to reduce greenhouse gases from the agriculture sector, which is responsible for 18% of global emissions. The IPCC points out that not only would the widespread adoption of these diets contribute greatly to our ability to adapt and mitigate against Climate Change, but there is the co-benefit that people will become healthier at the same time.
In 2018, a study published in sciencemag.org further cemented the advantages of being vegan when highlighting the potential of non-animal diets to reduce food's land use by 76%, food-related GHG emission by 49%, acidification by 50%, eutrophication (e.g algal blooms) by 49% and scarcity-weighted freshwater withdrawals by 19%.
Therefore, it seems, your purchasing power at the supermarket can deliver healthy returns for yourself and the planet when you choose plant-based over meat-based products.
At Mossy Earth we created a membership that empowers you to fight climate change and restore key ecosystems through impactful rewilding and reforestation projects. As part of the effort to reduce our footprint we built a Carbon Footprint Calculator where you can find out how much your diet affects your footprint.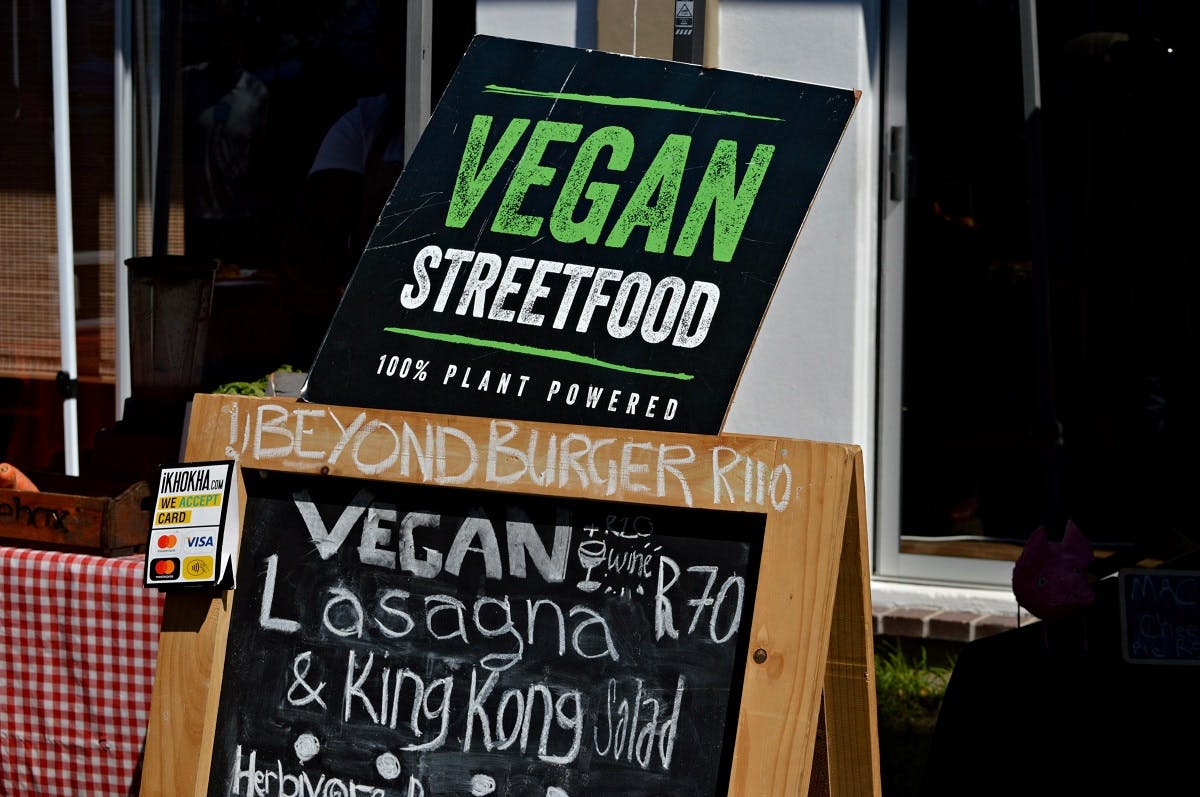 Use your diet to reduce your footprint

Use your diet to reduce your footprint

Try veganism or vegetarianism

Eat locally and seasonally

Minimise food waste

Grow your own

Eat organically

If veganism is a step too far, try pescetarianism or reduce red meat
Sources & further reading
"Vegan Recipes for Beginners"

- Vegan Yack Attack

"Simple plant based recipes"

- Minimalist Baker