written by

Matt Davies
The amount that one flies can have the biggest impact on their individual carbon footprint. Despite this, people still wish or need to fly. In fact, passenger numbers have actually increased by 3.3% worldwide in 2019 despite Greta Thunberg's Flygskam (flight shame) campaign.
Evidently, not everyone is willing or able to completely give up air travel. Some people still have the necessity to fly for their work, visit family or dare I say it, have a holiday. However, if you are environmentally concerned but need to fly, there are a number of sustainable air travel tips you can adopt to reduce CO₂ emissions per flight.
Fly Economy
Is it just me, or does everyone slow their pace as you pass through Business Class when boarding a plane? Wondering what it must be like to be greeted with champagne and actually relax on a flight, instead of being claustrophobically crammed into cattle class. Well, despite sleep deprivation and deep vein thrombosis, there is an environmental advantage to flying economy. First-class and business class seats have a much larger carbon footprint than their economy counterparts, up to for times larger per mile, according to a study by the Department for Business Energy & Industrial Strategy.
Passengers using more spacious seating are accountable for a greater share of the aircraft's fuel. If the space taken up by first-class seats was used by economy class seats the number of passengers on the airplane could increase such that each one would be accountable for a smaller share of the total fuel per passenger. In short, choosing economy class over first or business class equates to more sustainable flying.
This flight carbon footprint calculator will estimate your flight's emissions based on class and duration.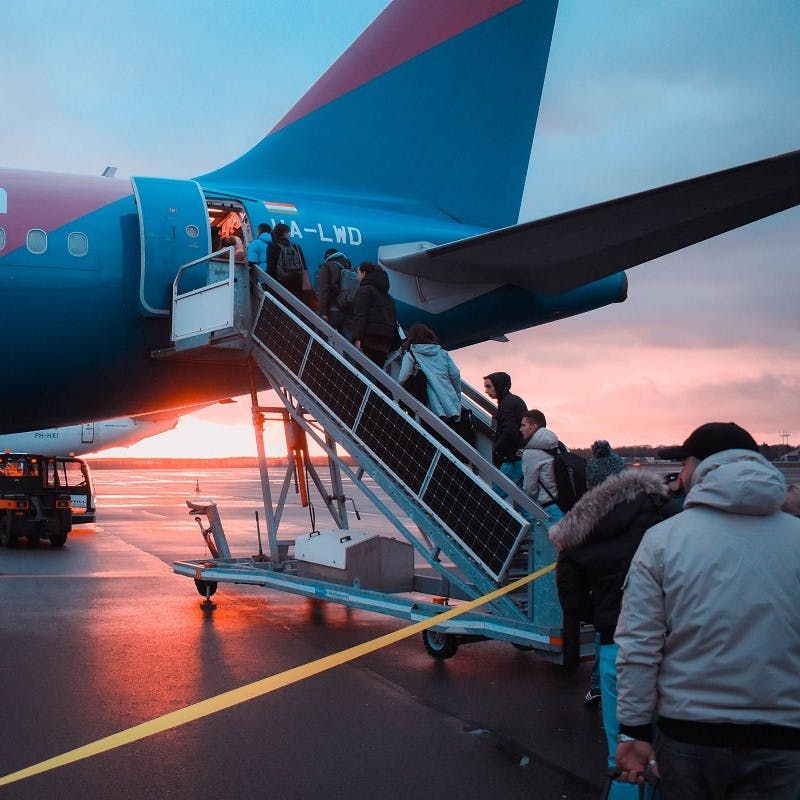 Seat Selection
Based on this principle of fuel per passenger, try to select an aircraft with the greatest number of seats to ensure more sustainable air travel. - Extra passengers on a flight distribute the cost and fuel impact throughout the plane. Obviously, we are not all plane spotters nor expected to know the seating specifications of all aircraft, and so this is where SeatGuru.com's seat map feature comes in really handy. 
Imagine you needed to fly from London to Berlin. SeatGuru compares Ryanair's Boeing 737-800 flight with 96 seats versus British Airways's Airbus 319 with 66 seats. The difference of 30 additional seats on the Ryanair flight coupled with the company's newer, more fuel efficient plane, its ability to fill their aircraft with passengers and their single engine taxiing policy, a traveller would emit almost twice as much CO₂ on the British Airways flight.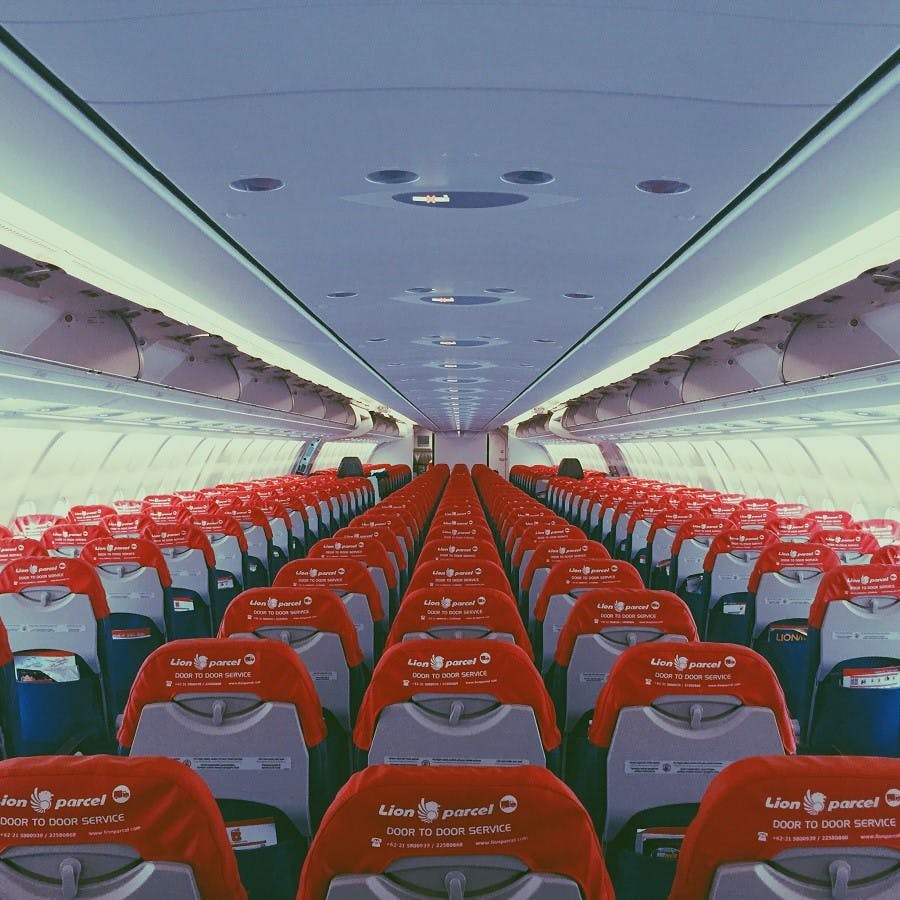 Buying a 'greener' ticket
There's no getting around it, aeroplane engines burn fuel, which release Carbon Dioxide (CO₂). The more we fly, the more CO₂ goes into the atmosphere. However, some flights emit less CO₂ than others. As such and in light of a growing demand for more sustainable air travel, flight comparison websites such as Skyscanner have begun labelling those lower emitting, greener flights to help customers make informed decisions when buying a ticket. These 'green choice' flights are determined by analysing an aircraft's age, capacity, weight, fuel efficiency, and the number of stopovers among other factors.
According to the International Council on Clean Transportation, "The difference between the most efficient airline and least efficient is 26 percent of emissions." While Skyscanner reports that more than 10 million travellers selected the lowest emissions flight for their route last year.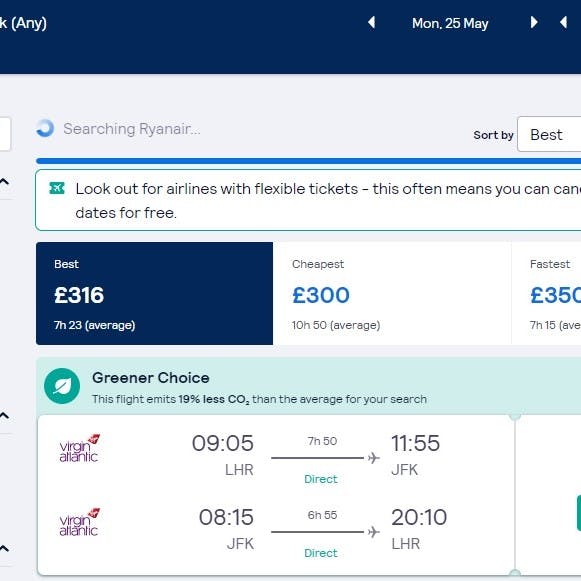 Take action now
Do you want to have a direct impact on climate change? Sir David Attenborough said the best thing we can do is to rewild the planet. So we run reforestation and rewilding programs across the globe to restore wild ecosystems and capture carbon.
Get involved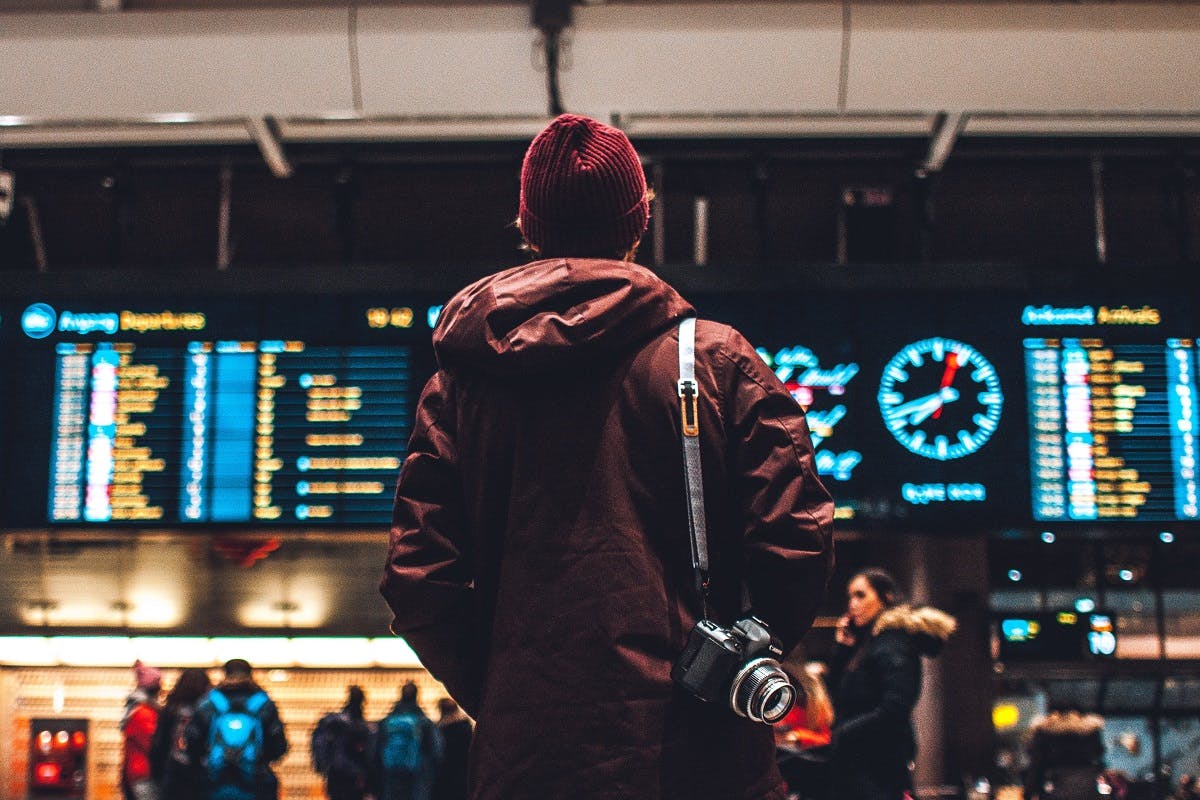 Who are you flying with?
Environmentally conscious travellers can also make an impact by choosing who to fly with. When booking a flight, it's important to know which airlines are taking the right steps to more sustainable air travel by minimising their carbon emissions. Fortunately, there are such websites as alternativeairlines.com already doing the digging to help travellers find the greenest airlines offering sustainable flying options as well as providing information on which are the more environmentally conscious and eco-friendly airports.
Alternative Airlines has compiled a list of 20 'green' airlines which are praised for their commitment to reducing CO₂ emissions per flight by; carbon offsetting on behalf of their customers, recycling or plastic-free programs, investment in fuel efficiency and sustainable fuel sources, 'Greener Skies' technology to cut fuel consumption, single engine taxiing, ground based electric equipment, the installation of winglets added to the end of wings to reduce drag, and shaving weight off aircraft.
In some, if not all cases, a cynic would call this green washing. But when one has to fly, choosing the greenest green washer will help minimise the traveller's impact.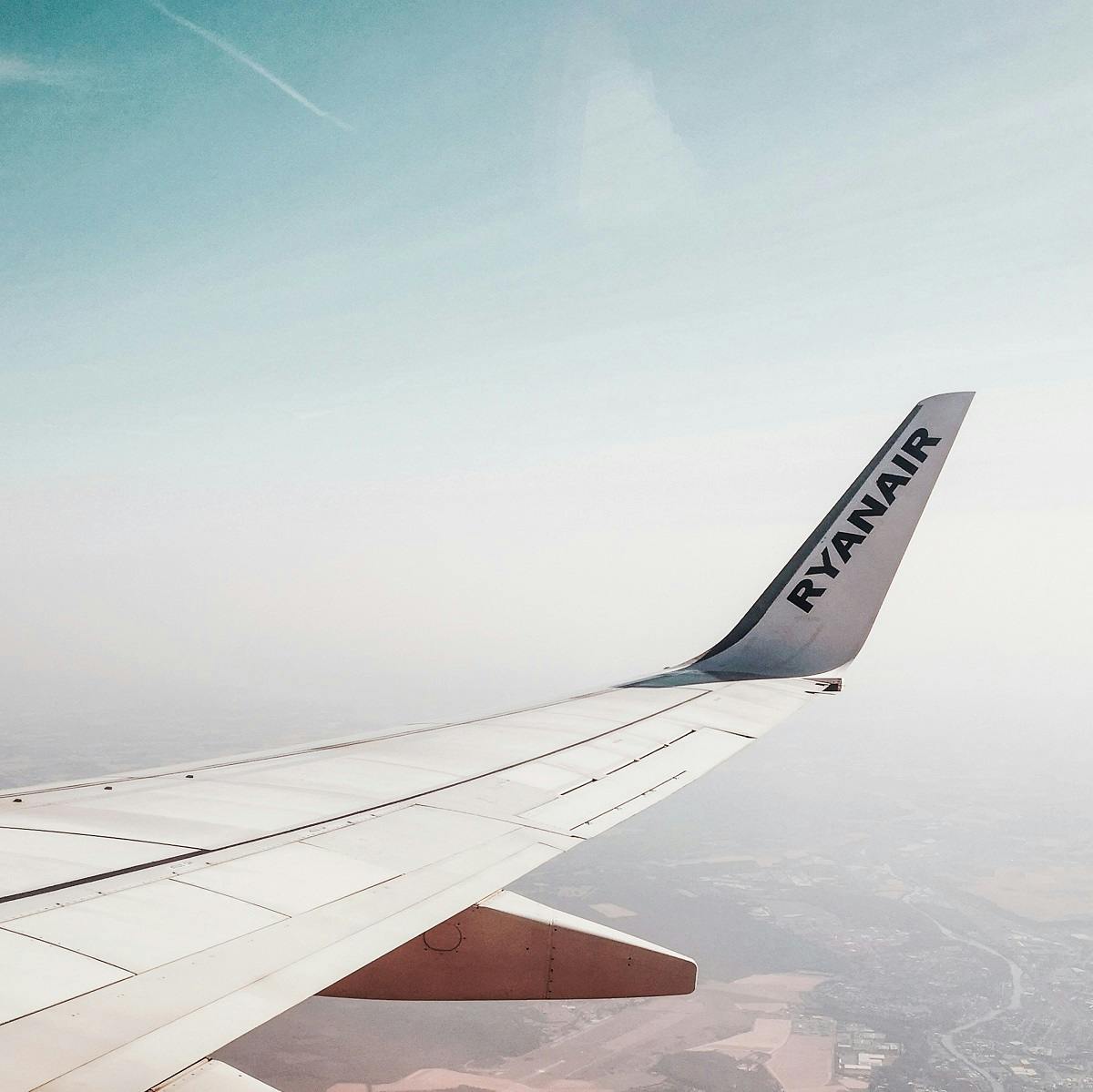 Take a non-stop flight
I know that direct flights normally come in that much more expensive, but since a large part of emissions come from take-off and landing, non-stop flights are often the best sustainable flying option. What's more, you'll be saving yourself the time and stress of delayed flights, hurried transfers and lost luggage – we've all been there, and it wasn't fun! Pay that little extra for a direct flight to minimise CO₂ emissions per flight and the unwanted stress.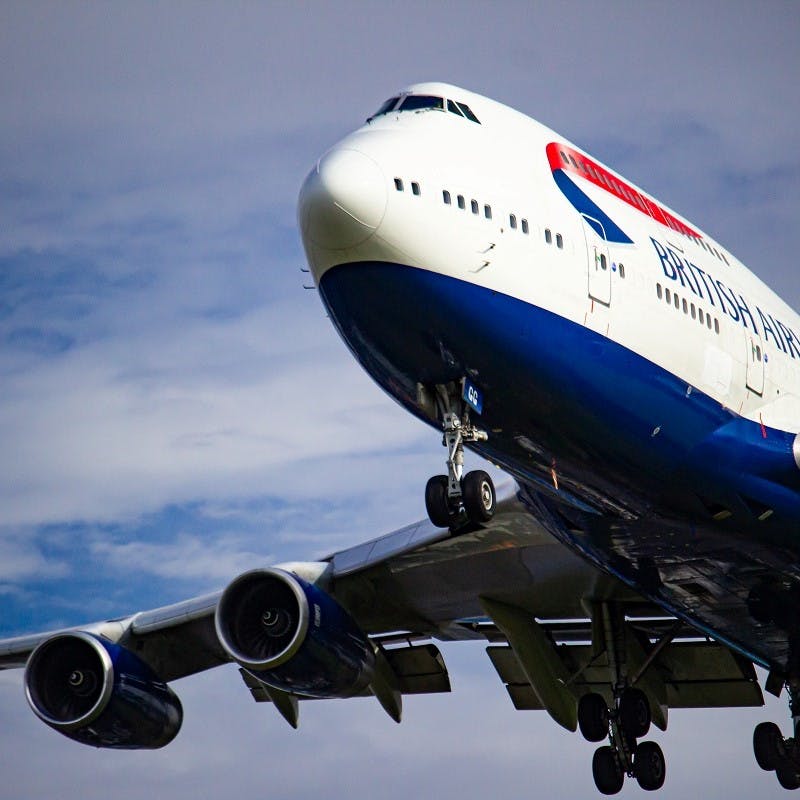 Pack Light
The heavier your bags, the more fuel must be expended to get you to your destination, so travel light. I actually get a great sense of pride fitting all into my carry on, not to mention the spring in my step as I breeze through arrivals.
According to Delta Airlines, "If customers pack lighter, making simple changes like leaving that extra pair of shoes at home the annual environmental impact from reduced fuel consumption is the equivalent to removing 10,500 cars from the road for an entire year."
If you are flying with an airline that is yet to introduce a recycling of zero plastic policy, then consider packing a reusable cup or bottle and cutlery to avoid the in-flight disposables. When flying long haul, don't forget to pack your wash kit in your carry on. To learn more, check out this full list of sustainable travel essentials.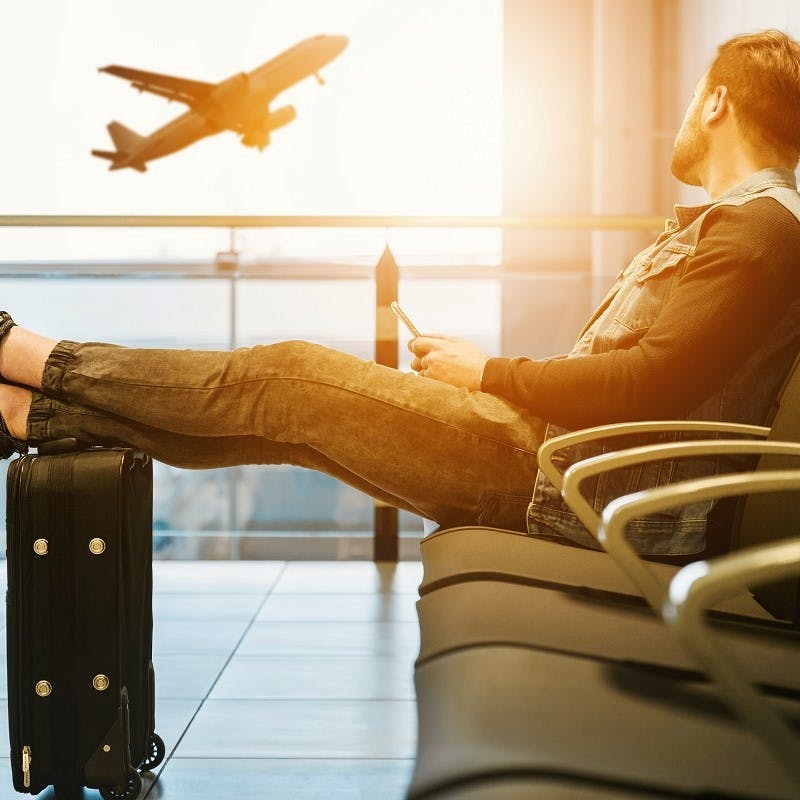 Food & Drink
According to Green Eatz, a meat-based meal has a carbon footprint 50% greater than a plant-based meal. Therefore, opt for one of the vegan or vegetarian in flight meal options. Fortunately, many airlines are currently expanding their vegan and vegetarian options in light of consumer demand for more sustainable air travel. If you're unsure whether your chosen airline offers plant-based meal options, you can normally find the answer on their FAQs page or take a packed lunch. In terms of drinks, be sure to take your own in a reusable bottle or fly with an airline that has gone plastic-free.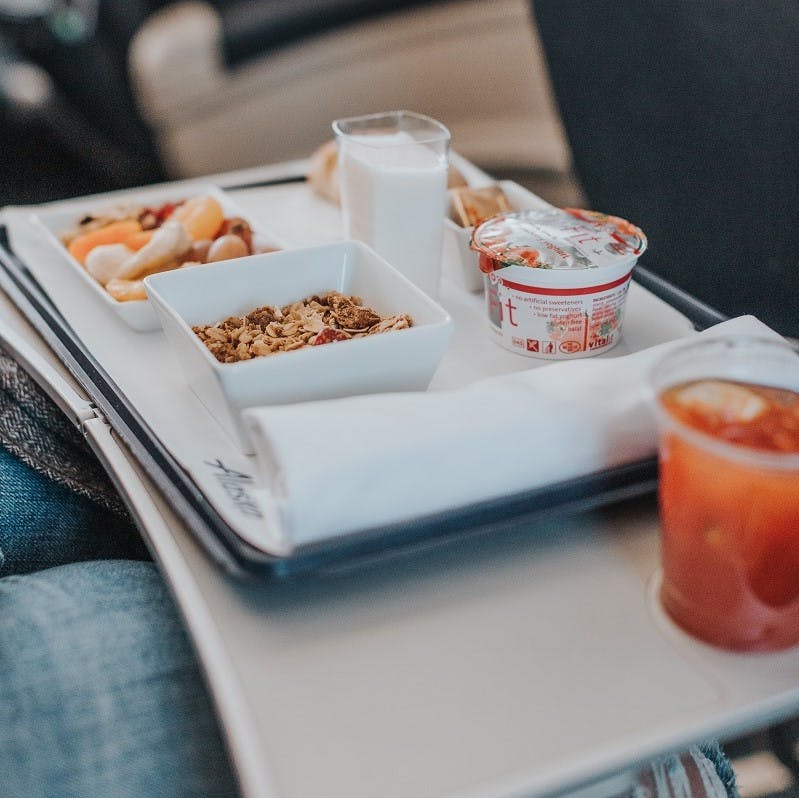 Can't Fly, then Cancel!
If you know you cannot make a flight that you had previously booked, be sure to cancel it regardless of whether you are entitled to a refund or not. By cancelling your ticket means the same seat can be re-sold and not fly empty. Remember, the more passengers on a flight the more the cost and fuel impact is distributed throughout the plane, thus reducing the CO₂ emissions per flight.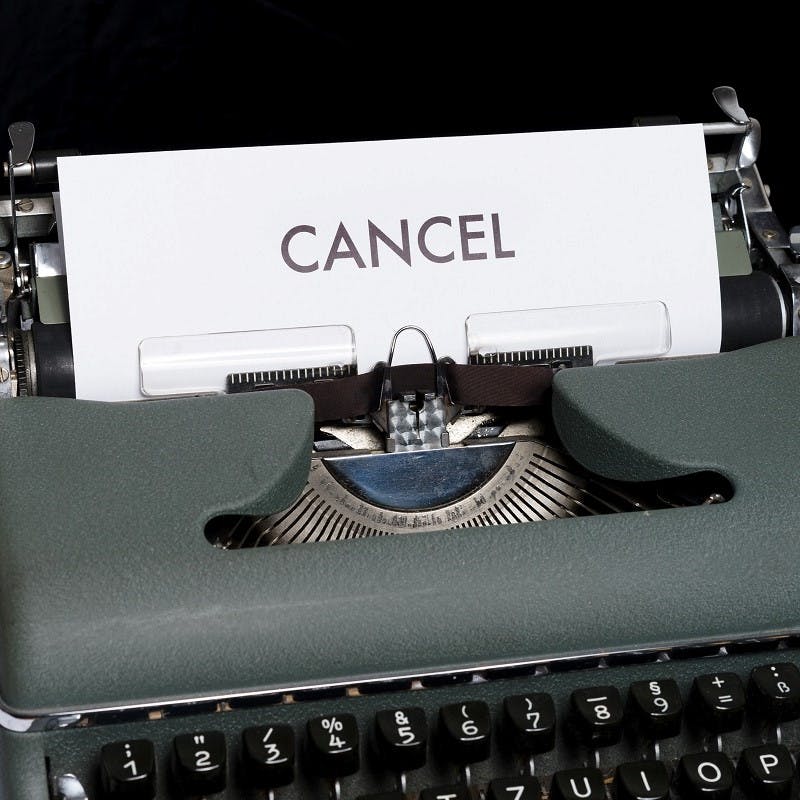 Carbon Offset
Ultimately you would travel without flying but if you must fly, it's the most effective option for reducing your impact. However, it's not as simple as it sounds. It is important to consider these factors when choosing the right carbon offset program.
What is being done to offset the carbon? Is it tree planting, forest protection, supplying more fuel-efficient stoves, building wind farms, buying carbon credits, or in the case of Ryanair, supporting a whale protection scheme. A scientific report shows that planting trees is by far the most effective way to tackle the climate crisis.

If trees are getting planted, ensure that it is not a monoculture plantation. Such 'forests', particularly when planted with non-native species, can actually have detrimental effects on the environment. Soil and river acidification, the loss of wildlife and available habitats, heavy use of agrichemicals, and pricing small farmers off the land are just some of the problems associated with monoculture plantations.

Ensure that the trees are native and won't be felled but remain wild forever. Cutting down the trees would unlock that carbon you wanted to offset.

It's also important that any carbon offset program addresses the issue of additionality, which means making sure that the tree that is being planted or the forest that's being protected wouldn't have been planted or protected without the contribution.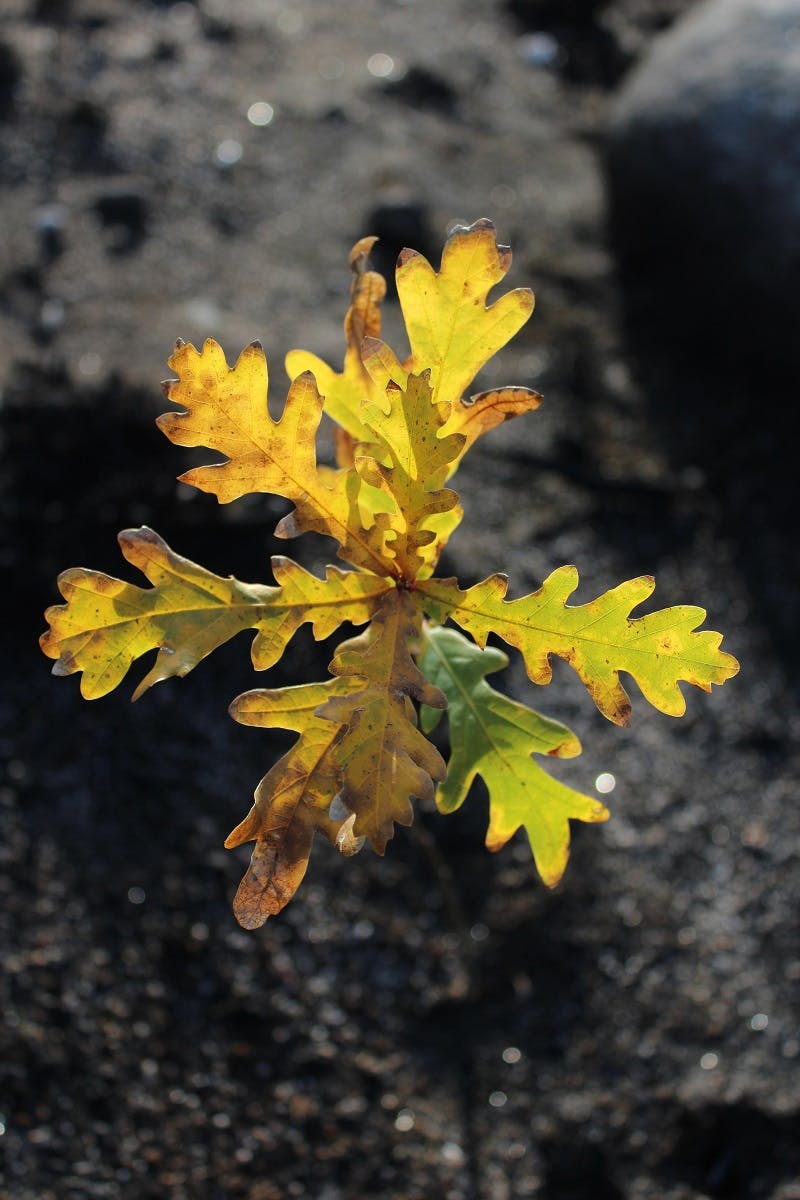 Sustainable Air Travel Tips

Reduce the number of flights you take per year.

Fly economy

Choose a flight with the greatest seating capacity, with SeatGuru.com

Buy a 'greener' ticket

Opt for a direct flight over multi stops.

Pack light

Reserve a vegan or veggie in flight meal.

Cancel your ticket if you know you can't make a pre-booked flight.

Carbon offset unavoidable air miles

Fly with an airline that is making efforts to reduce emissions and waste
Sources & further reading
"People want to avoid flight shame, without actually avoiding flights"

- The Independent

"Millennials' awareness and attitudes towards flying"

- Theseus