The UN has been holding COP's for nearly 30 years- and this, the 26th installment, is defined as the world's last best chance to get runaway climate change under control'.
What is COP26?
COP26 is the United Nations Conference of the Parties. The 26th installment of this event will  be hosted this year in the Scottish city of Glasgow from 31st October to 12th November 2021.
The summit brings together governments from across the globe in a collaborative effort to take decisive action on climate issues. Over 180 world leaders will collectively analyse and review their commitments to environmentally focused policies. Some of this will focus on meeting the goals set by the 2015 Paris Agreement. This unique legally binding treaty, established at COP21 saw countries across the world agree to work towards limiting the earth's warming to below 2 degrees compared to pre-industrial levels, with the preferable aim of capping warming at 1.5 degrees increase.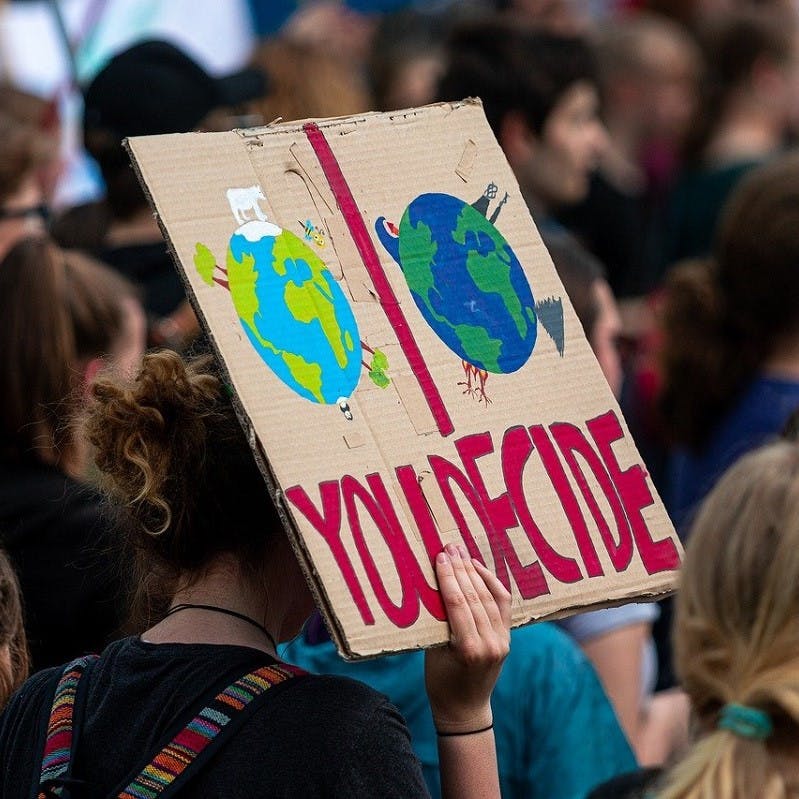 Why does it happen and what does it hope to achieve?
This year, the UN Climate Summit has a number of goals. These include: 
Revisiting the 2015 Paris Agreement to evaluate the progress of countries in line with the treaty so far, and finalising the rules needed to fully implement the agreement. This means getting countries to lock down their commitments to carbon reduction for their 2030 goals, with the ultimate aim of reaching net zero emissions by 2050. 
Committing to protecting nature and people. Already, ecosystems are deteriorating, and communities are being threatened due to the earth's warming. Thus, procedures need to be put in place to defend people against a changing climate, and restore ecosystems which could mitigate those effects. 
Mobilising finance by getting developed countries to materialise their commitments to raise $1 billion in climate finance. This includes working with public and private sectors to restructure economies to prioritise investment and innovation in climate change solutions and mitigation.  
Global collective action- coming together as a global collective to fight climate change. This means listening to all communities, especially those who will most urgently be affected by climate change, and working with governments, businesses and civil society to adapt to and mitigate these environmental challenges. .
The Paris Agreement- 5 Years On
There is much speculation and criticism of the summit, with notable climate activist Greta Thurenburg saying she "doesn't expect much" from the summit. 
The 2015 Paris Agreement saw 196 countries make pledges to take action on climate change- yet by 2020, only 44 of those countries finalised these vague commitments by submitting nationally determined contributions to the UN, which sets in stone how and to what extent each country intends to cut carbon emissions over the next five years. 
The pledges made back in 2015 were acknowledged to be insufficient in meeting the agreed goal of limiting warming to 1.5 degrees- it was agreed that bigger commitments would need to be made. But five years later, big emitters including China and the US have not even registered their determined plans to cut carbon at the rate they pledged in 2015, let alone increase their commitments to make limiting the Paris Agreement viable.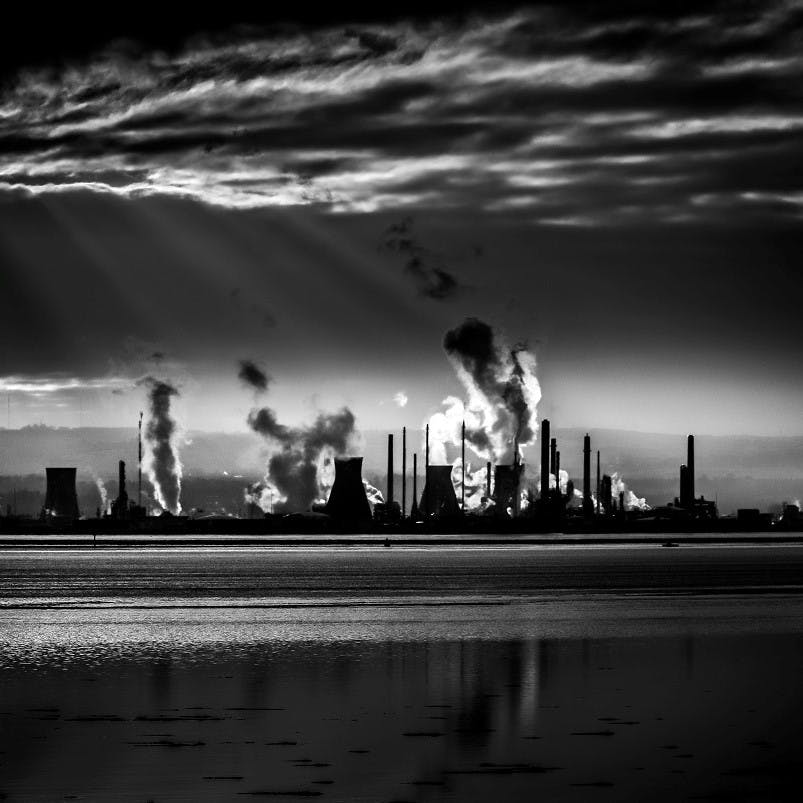 Why Nature Is Crucial for Our Planet's Future
So much of climate discourse currently revolves around cutting carbon to reduce emissions, by removing fossil fuels from the equation, and transforming all industries currently based on them into clean energy powered ones. Yet reaching net zero carbon is not just about reducing human output of carbon, we need a resilient natural world to provide key ecosystem services essential to a secure future on this planet.
1. Cutting Carbon
Peatlands, coral reefs, grasslands and forests all offer complex natural systems of carbon sequestration, whereby carbon is held in solid and dissolved forms meaning it does not cause the atmosphere to warm. 
Planting trees is often presented as a foolproof way of increasing carbon sequestration. In April 2021 the UK government announced its adoption of the world's most ambitious climate laws yet, which includes planting trees on 30,000 hectares of land every year by 2025. Though trees do play a vital part of the earth's natural carbon mitigation systems, arbitrary tree planting alone is not enough. It is the richness and diversity of plants which allows carbon to be stored. Grasslands and rangelands, full of plant life, store more carbon underground in the roots and soil, rather than the plants themselves. This makes these carbon caches more resilient to wildfires- though forests are brilliant at storing carbon, the amount released in fires which are becoming more and more frequent across the world due to climate warming is worrying. 
What's more, the planting of extra tree's can have negative effects if the species is not naturally present in the current ecosystem. Non-native trees can acidify soil and rivers, degrade the land, and don't support the wildlife already there. Therefore, the focus needs to be on prioritising the protection and restoration of ecosystems, rather than merely adding in more trees. 
C02 is not just held in trees; the world's soil currently holds more than double the amount of carbon in the atmosphere. The loss of nature through urbanisation means that we are rapidly losing the ecosystems which could help to balance the outpouring of carbon into the atmosphere.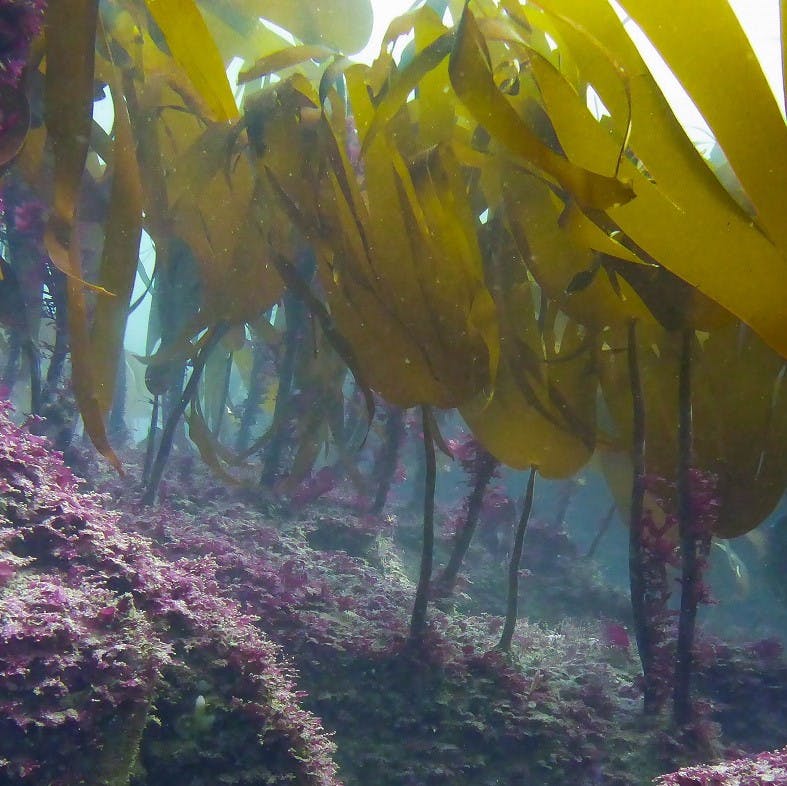 Take action now
Do you want to have a direct impact on climate change? Sir David Attenborough said the best thing we can do is to rewild the planet. So we run reforestation and rewilding programs across the globe to restore wild ecosystems and capture carbon.
Get involved
2. Providing Extreme Weather Resilience
The benefits of healthy ecosystems go far beyond carbon capture- they aid the resilience of human societies on a global level.
Wetlands provide water purification, habitats for wildlife, and flood prevention worth up to $15 trillion USD.
Forests and watersheds provide flood defences via rain capture, and can also regulate temperature.
Rivers have natural flood management systems which organically expand and decrease with water fluctuations, a procedure which is threatened as we continue to urbanise. 
It is vital now, more than ever that we prioritise the restoration of ecosystems which can mitigate the impact of extreme weather occurrences, which are becoming more and more frequent. 2021 has seen a series of freak weather events which have caused complete destruction and countless loss of life. From increased precipitation causing Germany's worst natural disaster in half a century, to the heatwaves that sparked the worst wildfires in Russia's history and the droughts which are now causing the world's first 'climate change famine' in Madagascar, we are now seeing the effects of climate change play out. The International Panel on Climate Change reported the human induced warming of the planet causing extreme weather as 'an established fact'.
By restoring and protecting natural ecosystems, we can build resilience to increasing weather extremity and save trillions of dollars globally.  It's estimated that restoring upland forests and watersheds could save the world's 534 biggest cities $89 million USD each year.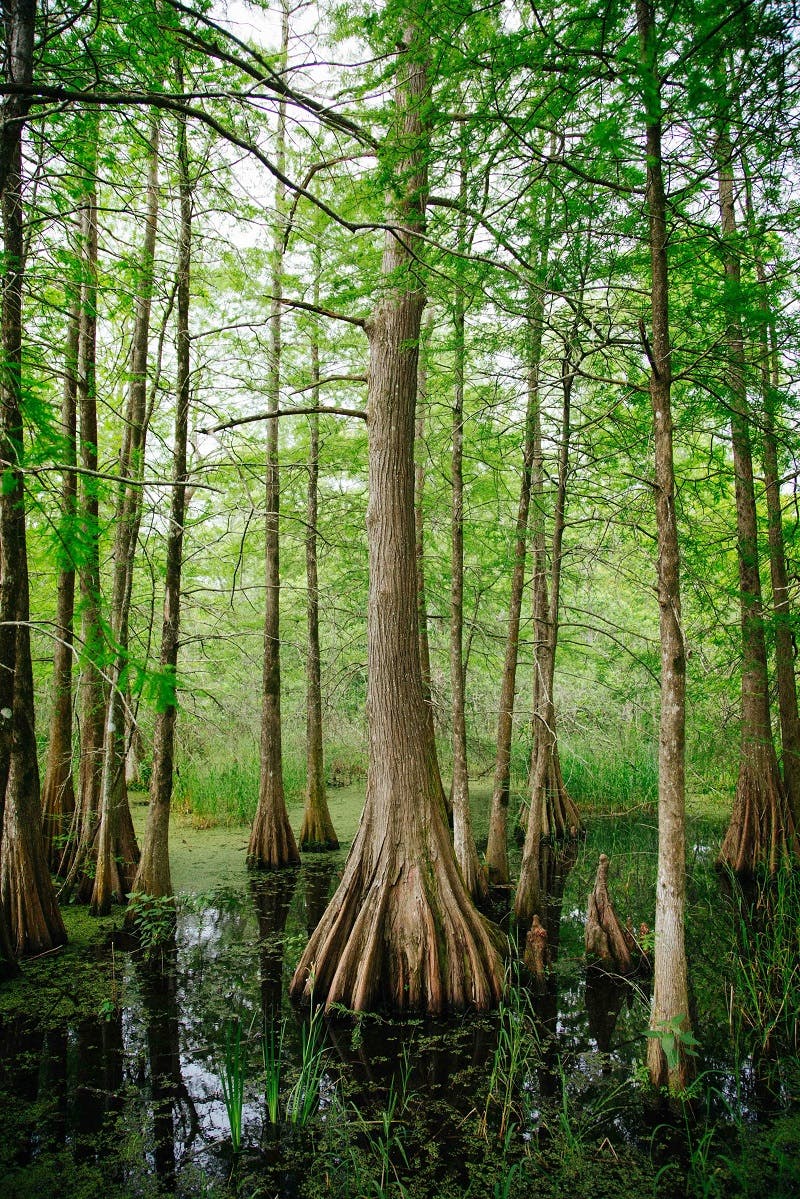 3. Food and Job Security
Food shortages are one of the great threats climate change and environmental degradation currently pose. In 2015 it was discovered that 52% of the world's fertile, food-producing soils are classified as degraded. For the past 20 years, 200,000 hectares of agricultural land per day have been lost due to salt induced soil degradation.
Increasing the amount of global nutrient rich soil could feed countless more people and save millions of jobs- soil can, under what the Sustainable Food Trust calls 'appropriate management' be an infinite resource for food production. But in order to do this, priority would have to be given to nature-based solutions which adapt to soils in different regions of the world. This could include rotating crop growing areas to sow grass on a regular basis, and using compost instead of nitrogen fertilizer. 
What's clear is that soil degradation needs to be recognised as a high priority issue by policy makers- current soil degradation rates are set to cause a 12% decline in global food production over the next 25 years, leading to a predicted 30% increase in world food prices.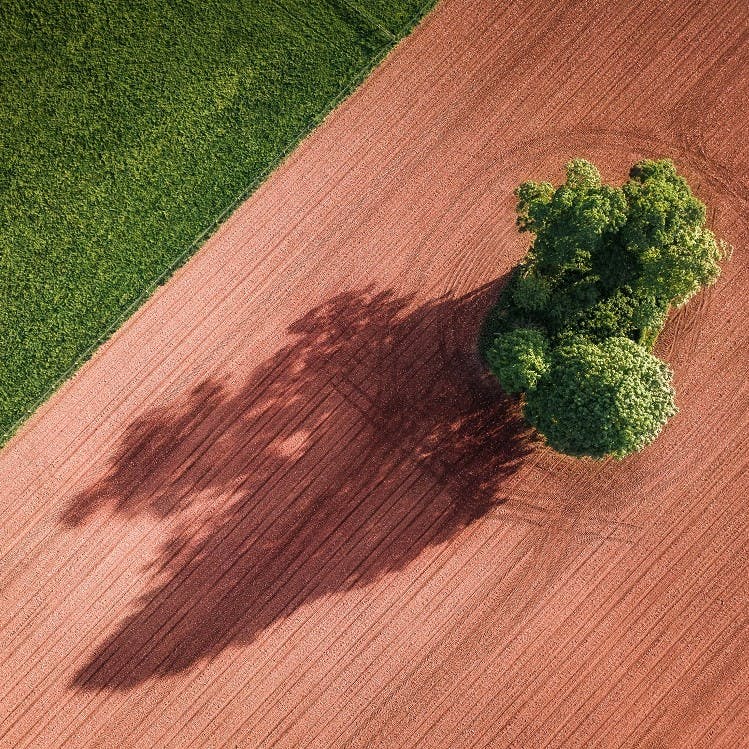 Progress So Far
Unfortunately, across the world, governments are not doing enough to prioritise the security and restoration of natural ecosystems. The UK government is one of many being condemned for inaction, especially in regard to nature-based solutions up until this point. The Queen of England has noted her frustration at the 'all talk and no action' many politicians have taken over the years in regards to environmental action.
There are fears that COP26 could just be another series of empty pledges, which look good on manifestos but translate very little into real world action. 
---
The government is hugely under-ambitious when it comes to seizing the opportunities offered by rewilding.

Rebecca Wrigley, CEO of Rewilding Britain
---
Mobilising Finance for Nature Worldwide
So far, global funding towards nature-based solutions has been very limited- only 3% of global finance, which is contributed to by the EU and other big carbon-emitting countries currently goes towards it, with a mere 1% being spent on adaptation. There is some indication that this could be about to change- the EU ahead of COP26 claims that funding nature-based solutions across the world is one its biggest climate policies. It emphasises working with, rather than against nature to come up with cost effective solutions to climate problems, which include global temperature rise, the loss of the earth's natural resources (including clean air, soil and water), and unsustainable urbanisation. 
There are some projects already underway. The EU's Horizon 2020 scheme funds some environment focused projects such as NATURVATION, which seeks to understand and implement nature-based solutions to climate problems across a variety of European cities. NATURVATION has created the Urban Nature Atlas, a map which compiles all the nature-based projects that have been completed or are taking place across Europe, and beyond right now. Projects range include the restoring of Mil Leat, a naturally occurring waterways to provide habitats for local ecosystems in Cornwall  to a green corridor with rainwater recovery system in the Ecodistrict Plateau de Haye in France.
It is clear, however, that more needs to be done, and quickly.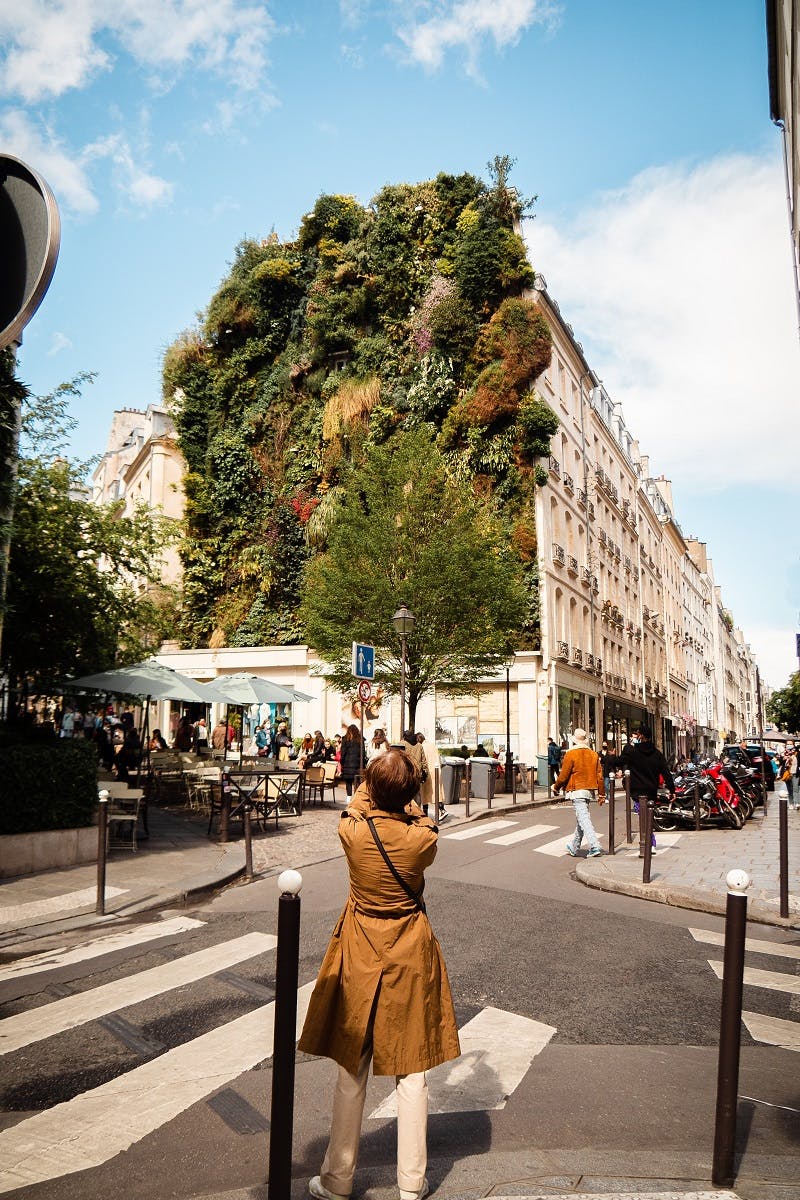 ---
What we do will be remembered. Because we can no longer rely on biodiversity to operate like clockwork and deliver what humanity needs to survive.

Inger Andersen, Under-Secretary-General of the UN and Executive Director of the UN Environment Programme
---
The Plan to Boost Biodiversity
The words of Inger Andersen underline the brevity and gravity of earth's current situation, which without decisive action could spiral into further climate disarray. During the 2021 UN Biodiversity Summit, which took place in September, the UN made the pledge to protect or conserve 30% of the planet's lands and 30% of its oceans by 2030. Areas of the world which are most vital for biodiversity will be prioritised, and already countless world leaders of Britain, Norway, Germany, Costa Rica and Nigeria have committed to the task, alongside various business giants including Arcadia, Bezos Earth Fund and Bloomberg Philanthropies who have given sizable donations.
This pledge hopes to create a nature positive world by 2030, halting the current species crisis, commonly referred to as the Sixth Mass Extinction.  Global action from businesses and governments alike will need to act together to reverse biodiversity loss, and bring about a net positive which will further develop into global species recovery.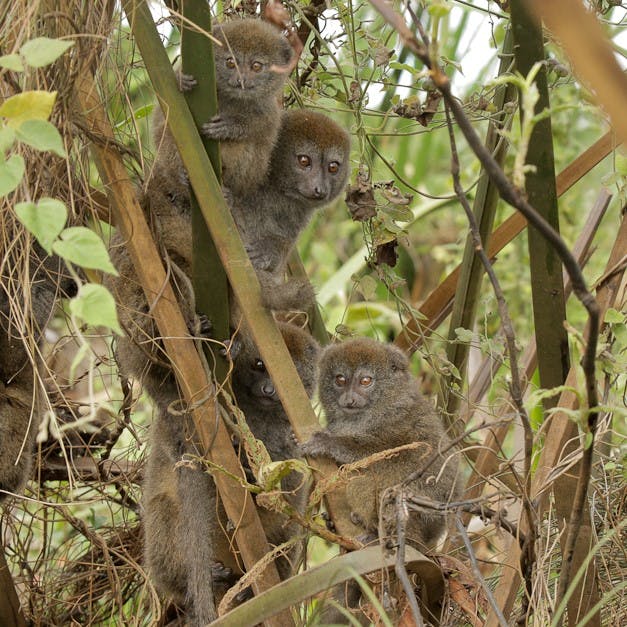 What Can You Do to Help COP26, and the Planet?
As has been stated, collective action is a key theme of COP26, and for good reason too. The UN states that, aside from businesses and governments, the individual citizen is the ultimate decision maker for biodiversity. Here's how you can help.
1. Vote With Your Money
The power of the consumer can never be underestimated, especially in the consumption focused societies most of us live in. Therefore, choosing who to give your money to, based on their environmental credentials as a business is a great way to exercise your environmental impact. 
Big businesses thrive off  unsustainable models and materials, and are world leaders in destroying habitats and wildlife. Boycotting such companies, and opting to support the few companies who have environmental commitments built into their business model is an excellent way to protect nature. Cargill, an American food corporation named 'the worst company in the world' by NGO Mighty Earth in 2019. Through its production of beef and soy it is responsible for the destruction of the Cerrado, Grand Chaco and Amazon ecosystems across Bolivia, Paraguay, Argentina and Brazil. It sources cocoa that is illegally grown in protected national parks in Cote D'ivoire and Ghana, whilst in Indonesia and Malaysia it buys palm oil from companies that illegally clear rainforests. It's customers include Mcdonalds, Unilever, Walmart, Target, Stop and Shop, and is one of the top 10 polluters of the US food industry. Though Cargill representatives purport to want to tackle environmental issues, in reality they have refused to properly address the issues brought up in the Mighty Earth report. 
Alongside Cargill, there's plenty of other multi-national companies which exploit natural resources for profit, even those who claim to be working towards sustainability. The CPD Consumer Deforestation Report shows that of 22 large global brands looking to meet the net zero deforestation by 2020 target set by the World Goods Consumer Forum, only 8 had started implementing tactics to support this such as regenerative farming and soil management. The worst performers for deforestation included Yum! Foods, which owns brands including Pizza Hut, Taco Bell and KFC, and Kraft Heinz which owns brands ranging from Philadelphia to Heiz and Capri Sun. 
It is important to note that these companies are so successful because they can produce goods at such a low cost to the consumer, making them viable for lower income households. Yet this should not come at the cost of the environment- companies could make affordable products which do not cost the earth. To do this, they must either choose, or be incentivised by governments to prioritise the planet and people over profit.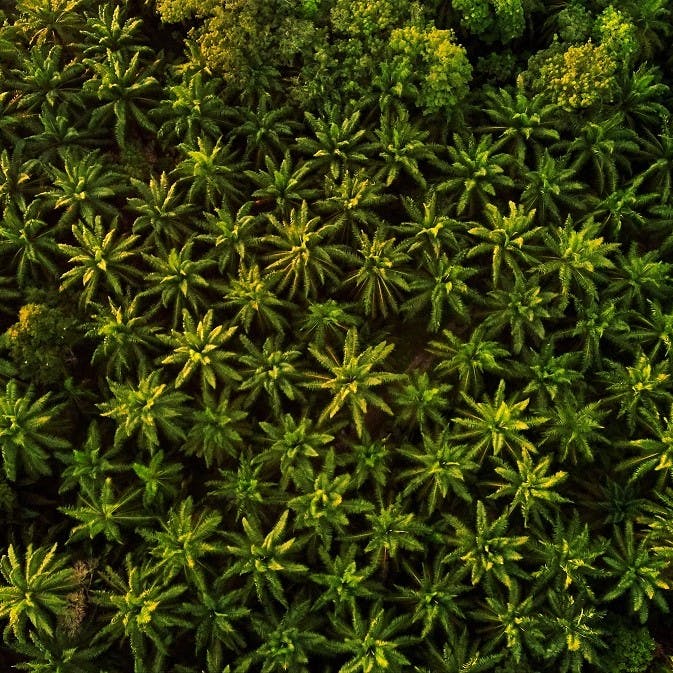 ---
Boycotting brands which are either deliberately exploiting natural resources, or failing to do enough to remove damaging practices from their supply chain is a great way to use your consumer power to vote for change. 

Mossy Earth
---
2. Calculate Your Carbon Footprint
Working out your carbon footprint is another great way to make impactful changes in your everyday life.  By calculating how much carbon your current lifestyle is emitting, you can see where small tweaks that work for you could be implemented, to have less of an impact on the earth's ecosystems.
There are so many factors of modern day living, from our transport and electricity to food, clothing, tech and waste systems which can increase or decrease our carbon footprint, depending on the choices we make. Becoming informed about how aspects of our lifestyle are either harming or helping the planet's ecosystem is the best way to become empowered and take action (that is tailored to you) in the face of the climate crisis. Use calculators such as the CoolClimate calculator for the US and carbonfootprint.com for the UK.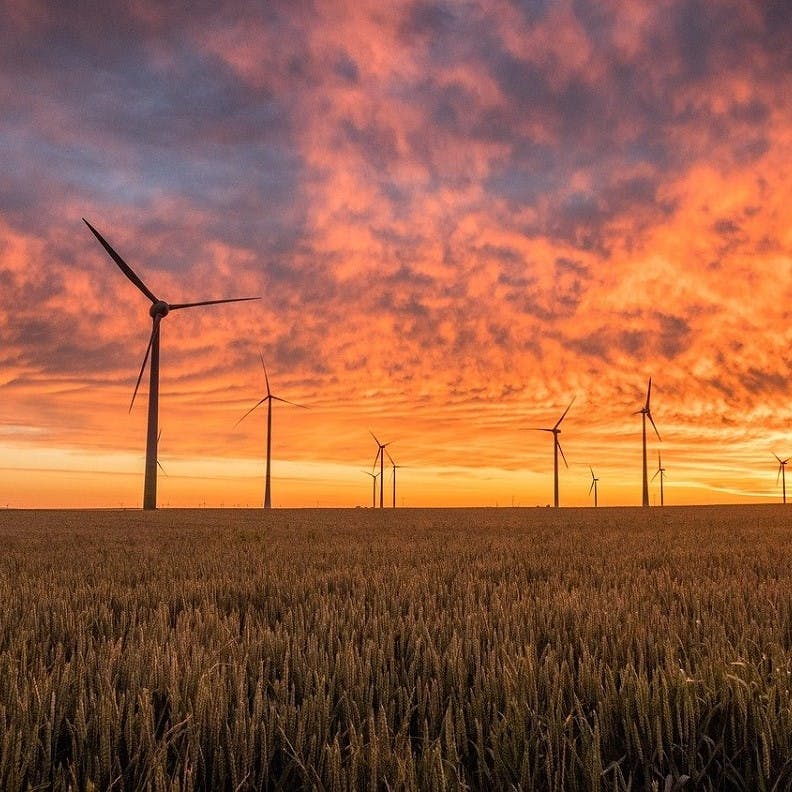 3. Support Rewilding
Supporting rewilding can be done through a variety of means, and will aid the UN's 30/30 pledge by helping to increase and protect the habitats in which whole structures of animal species thrive. You could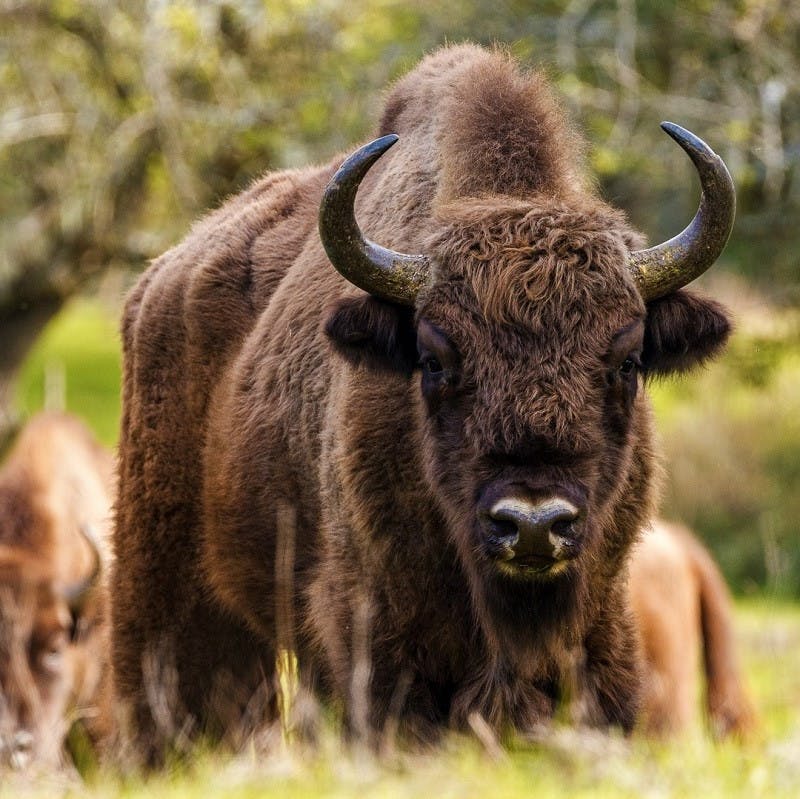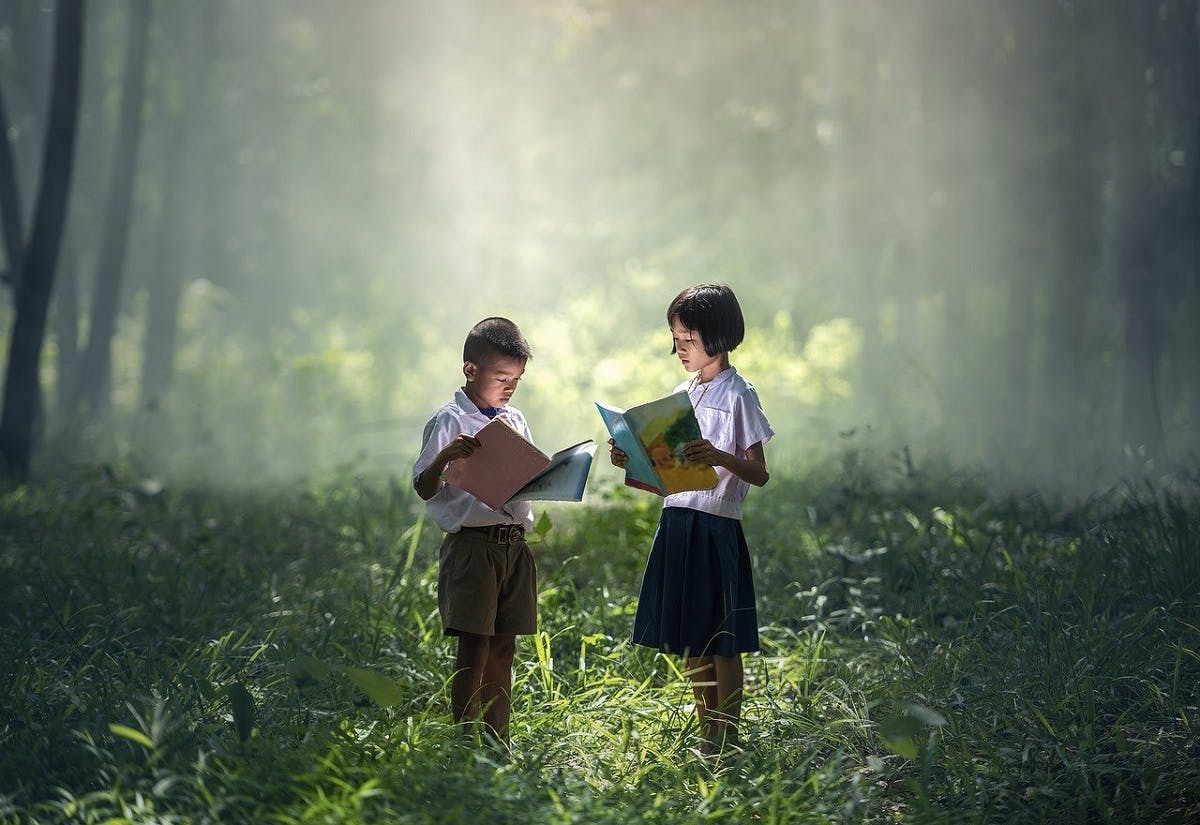 Sources & further reading
"COP26 Explained"

- UN Climate Change Conference UK 2021

"The Paris Agreement"

- The United Nations