written by

Ioana Mihala
If you want to change to a more climate friendly diet but you are not yet ready to take the plunge into going vegan or vegetarian, becoming a pescatarian might be the right choice to minimise your environmental impact. Alongside the health benefits associated with plant-based diets, seafood will give you those extra omega-3 fatty acids, known for their heart-protective and anti-inflammatory properties. However not all seafood choices are good for the environment and in this guide we will try to break it down for you so you can become the most sustainable pescatarian with a minimal environmental impact.
What is a Pescatarian diet?
A pescatarian or pescetarian diet is essentially a vegetarian or vegan diet that includes fish and other seafoods but does not include meat. Hence, the term originates from the Italian word for fish 'pesce' and 'vegetarian'. Apart from avoiding non-aquatic meats, there is no strict formula you need to follow to become a pescatarian. That being said, pescatarian diets are considered to be healthy because they are predominantly plant-based with nutrient-dense fish and seafood. In addition to associated health benefits, other reasons for being pescatarian include lowering your carbon footprint.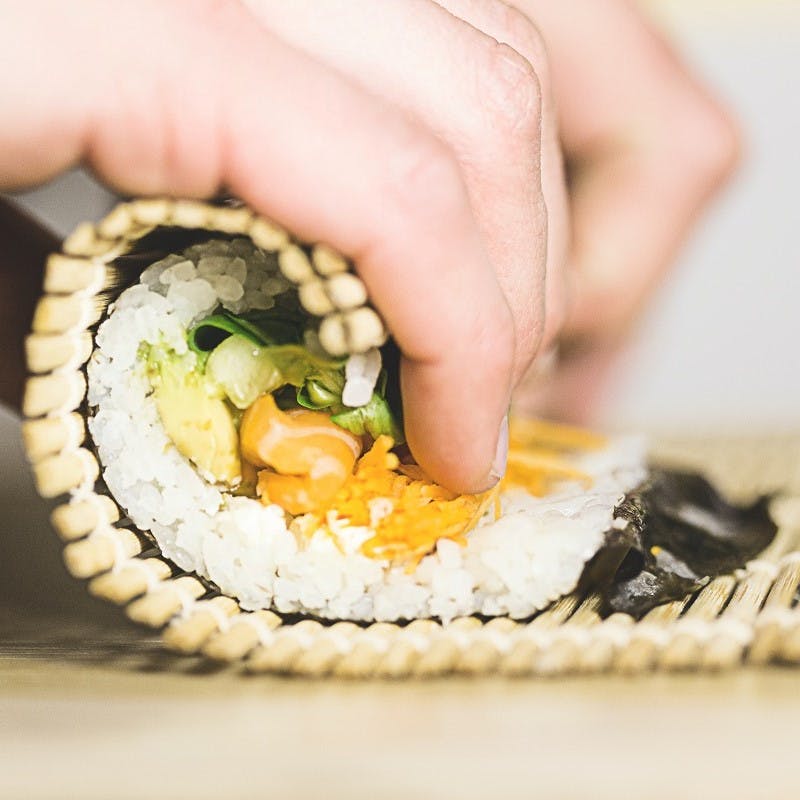 The carbon footprint of seafood
Compared to other meat products, seafood has lower emissions: first of all, fish don't produce greenhouse gases and second, no large-scale deforestation for grazing and agriculture is required.
Seafood's emissions come from transportation in the supply chain, fuel and bait required for fishing, and energy and feed in the case of aquaculture. Therefore, some species have a higher carbon footprint than others. On the top of the list are shrimp, catfish, whitefish, or tilapia, while the species with the lowest environmental impact are shellfish and mollusks and small fish like sardines, mackerel, herring, etc.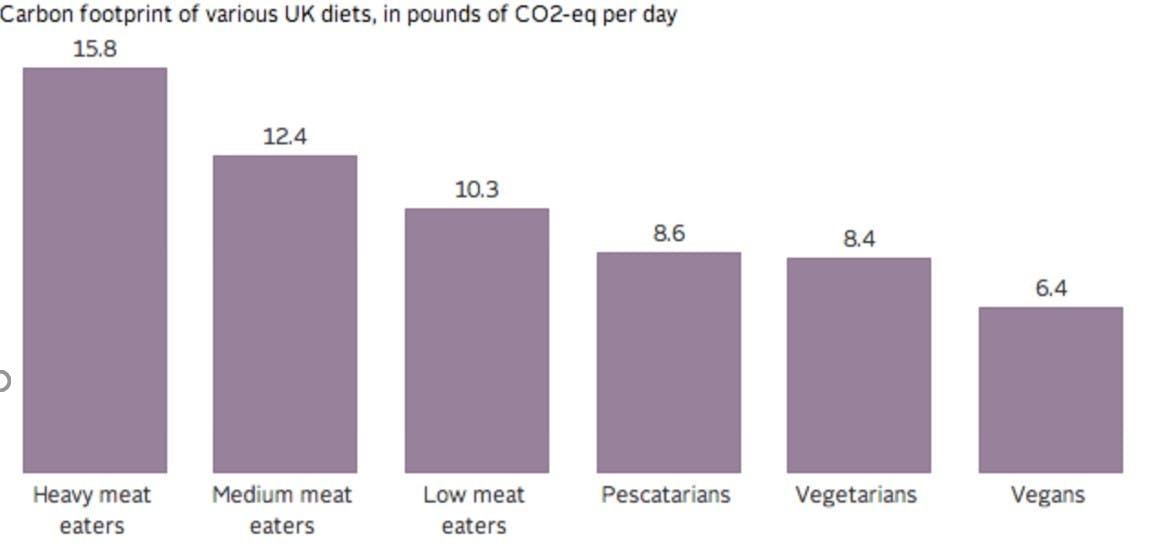 Transportation and fuel
The first thing to consider as a pescatarian is how far you live from the coastline or fresh waterways - the longer the distance, the more emissions from transportation.
Second, is the choice in seafood - small fish have a lower environmental impact because catching them doesn't require much fuel. These species swim in dense groups, so an entire swarm of thousands of fish can be pulled up in one trip. The average fuel required per tonne of catch is less than 80 litres. This is not the case for crustaceans like prawns or lobsters, where around 10.000 litres of fuel per tonne of catch is needed because of the heavy net that needs to be dragged through the water and the motoring from one lobster trap to another. A lot of fuel is burned also for migratory species, such as tuna, where large boats need to travel the high seas.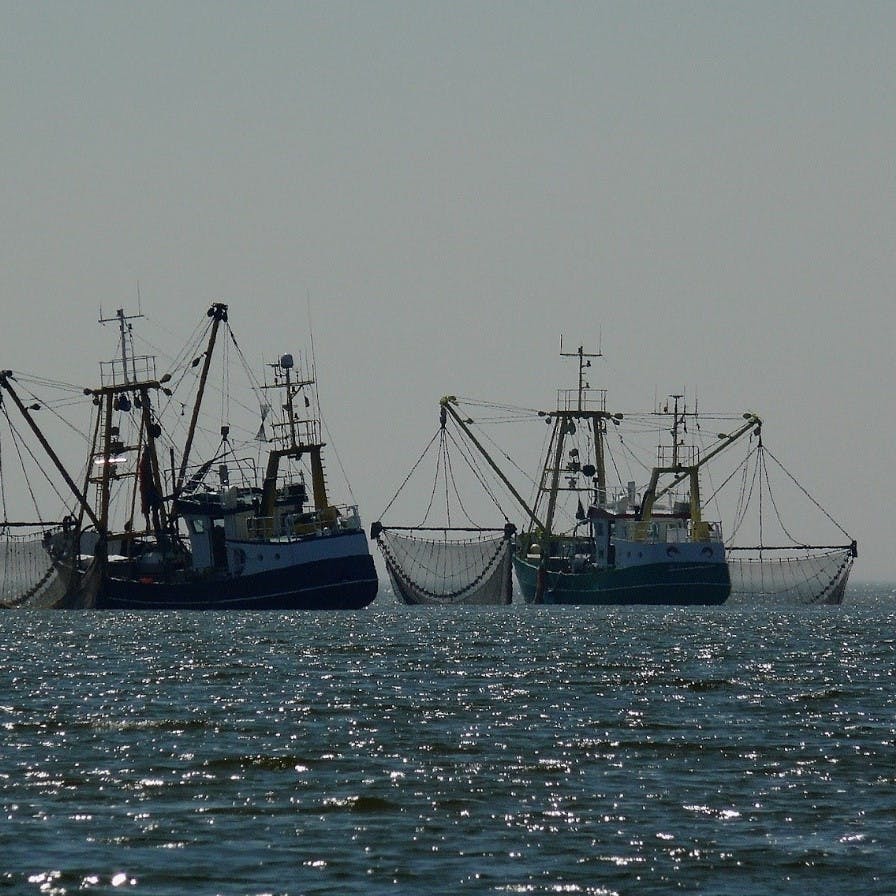 Take action now
Do you want to have a direct impact on climate change? Sir David Attenborough said the best thing we can do is to rewild the planet. So we run reforestation and rewilding programs across the globe to restore wild ecosystems and capture carbon.
Get involved
Aquaculture vs. Wild fish catch
There are pros and cons for both aquaculture and wild fish catch, and again it depends on the species. In the case of wild catch, besides the fuel required for the boats, there is the risk of overfishing and the depletion of fish stocks which can affect the entire ocean ecosystem. Sadly almost 90% of global marine fish stocks are fully exploited so a more sustainable management is required in the fishing industry.
Aquaculture is the farming of water organisms including fish, molluscs, crustaceans and aquatic plants. They can be more or less sustainable depending on the type of energy used and the amount and type of feed required. Shrimp, prawns, catfish or tilapia can end up having as much emissions as pork and beef production. Shellfish such as oysters or mussels, on the other hand, are the most climate-friendly. Not only do they not require pellets, as they are filter-feeders, but if grown together with kelp (seaweed), they can help in terms of ocean acidification and provide small carbon sinks.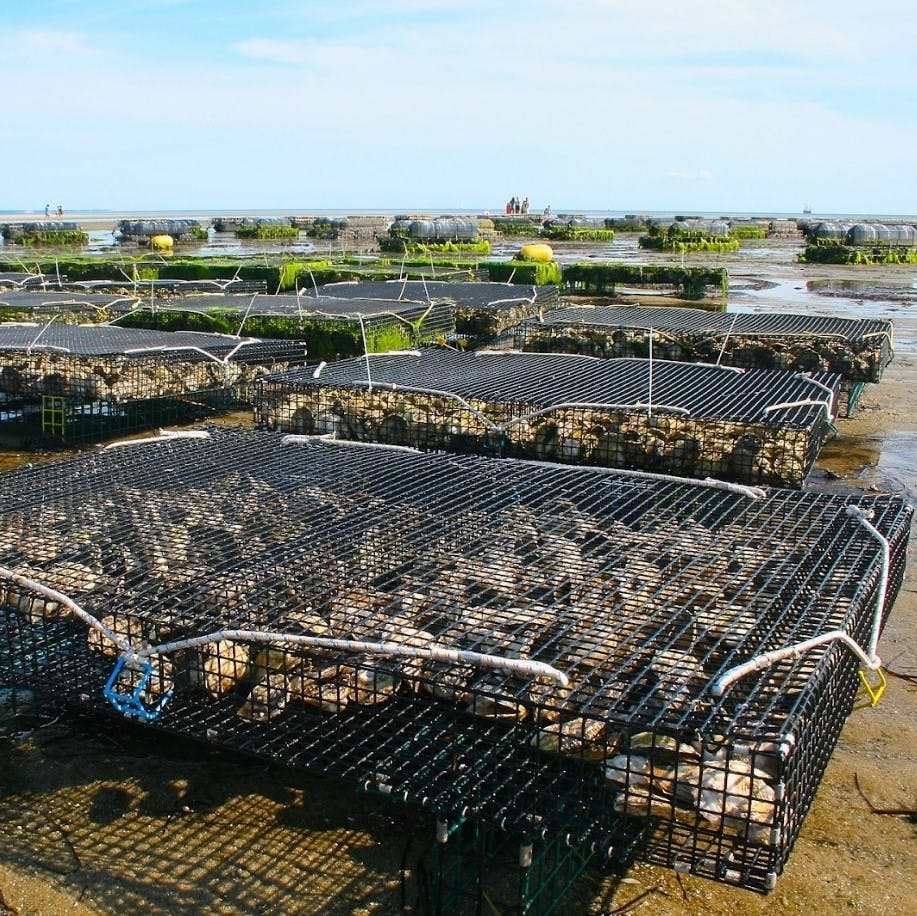 Guides and certifications
As a pescatarian, there are many things to take in consideration when buying seafood. Therefore, we compiled a list of guides, certifications, and apps to help you minimise your environmental impact:
Seafood Watch app - you can search for seafood quickly and easily by common market name and Japanese names in case of sushi. You can find out information about seafood all over the world and get recommendations for the best products, certifications, and even restaurants and stores near you that serve ocean-friendly seafood.
www.seafoodwatch.org - a list of eco-certifications for both farmed and wild-caught seafood
Seafood carbon emission tool - you can explore, calculate and compare the carbon emissions of all farmed and wild-caught seafood species
www.fishforward.eu - Guides created by WWF for different European countries that offer information about the country's most common seafood products. Recipes and "fish stories" are showcasing WWF-recommended species.
www.mcsuk.org - a guide for sustainable seafood in the UK. Includes over 100 species, which are rated by the from 1 "Best choice" to 5 "fish to avoid", based on environmental impact, animal welfare, and other sustainability criteria.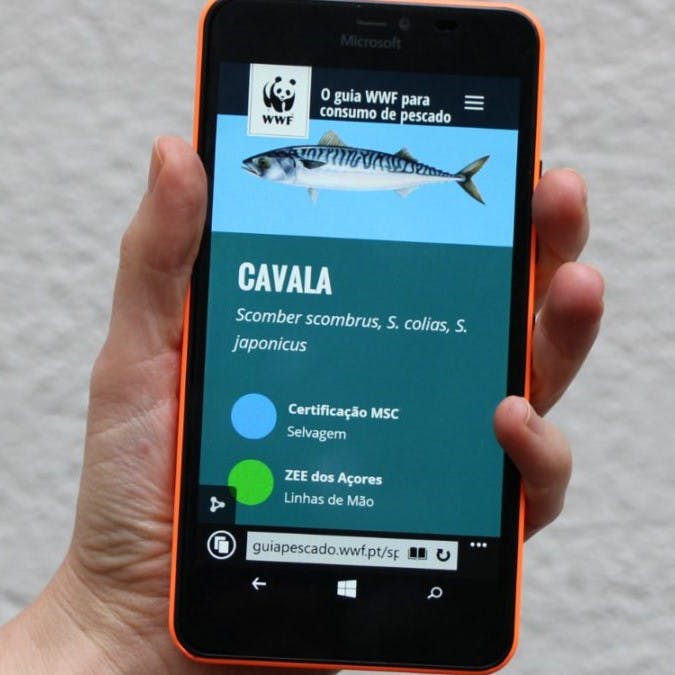 ---
A sustainable pescatarian diet can have up to a 50% lower carbon footprint than a regular meat eating diet.

Scarborough et al. 2014
---
5 Takeaway Tips
Takeaway tips for a pescatarian to reduce their environmental impact.
1. When choosing a pescatarian diet, it is best if you live close to the coastline or fresh waterways
2. Try to buy fresh, local seafood
3. Look for eco-certifications
4. Inform yourself about the different species and their impact on the environment
5. Download a sustainable seafood app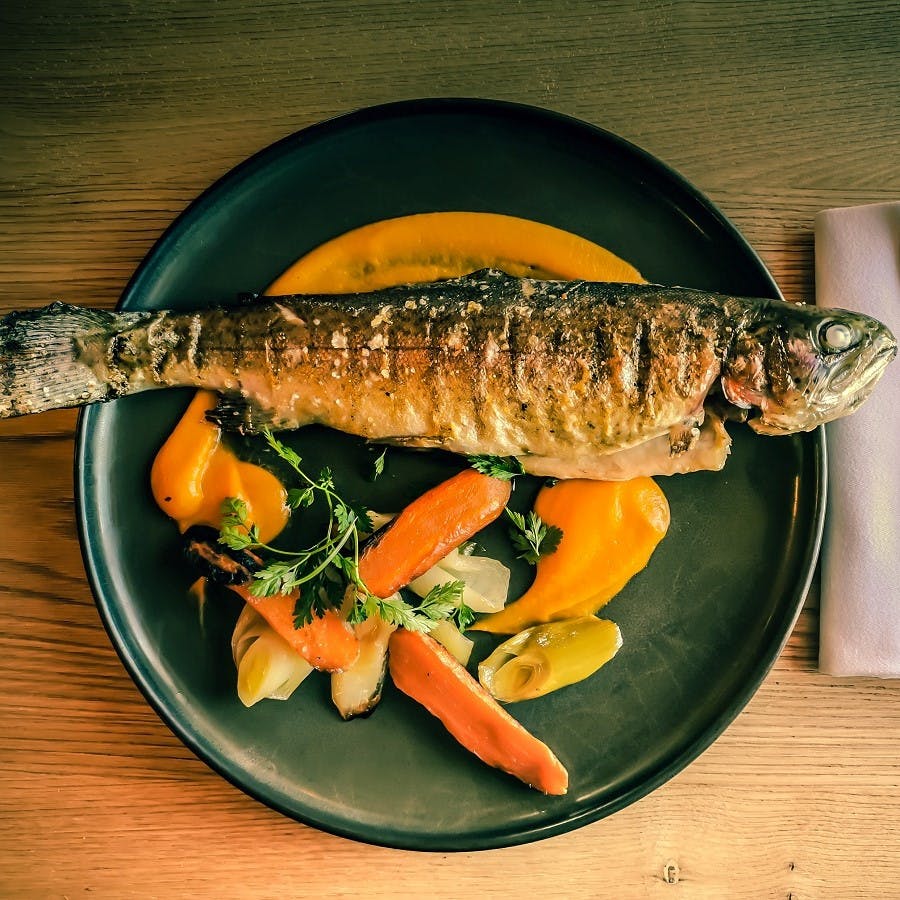 Easy yet delicious pescatarian recipes
Pleasure your palate with these simple but tasty pescatarian dishes, all of which are specifically chosen with sustainable fish stocks in mind to help minimise your meal's impact.
1.    Spicy fennel linguine with sardines & capers
Only a few ingredients and minimal preparation are needed to produce this recipe of explosive flavours.   
Spicy fennel linguine with sardines & capers recipe - BBC Good Food
2.    Grilled Portuguese Sardines
If you can source fresh sardines, try this Portuguese classic which has made this nutritious oily fish a national symbol.  
Grilled Portuguese Sardines Recipe - olivemagazine
3.    Angry Mussels 3 Ways
Watch this celebrated chef whip up 3 simple meals in minutes that show this shellfish's versatility. All are fiery, juicy, and finger-licking good.
 Angry Mussels 3 Ways | Jamie Oliver - YouTube
4.    Easy Mackerel Recipes
Try your hand at one of these mouth-watering mackerel recipes put together by some of the best British chefs but made easy for the average cook.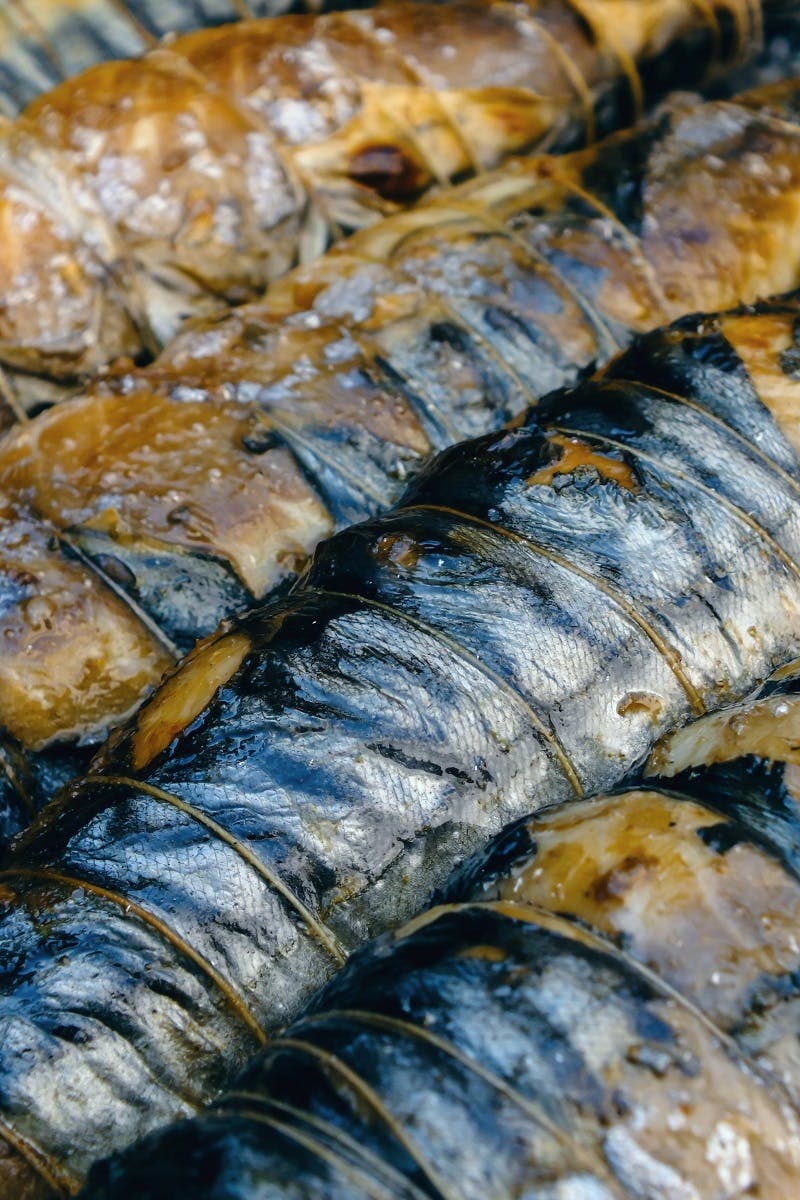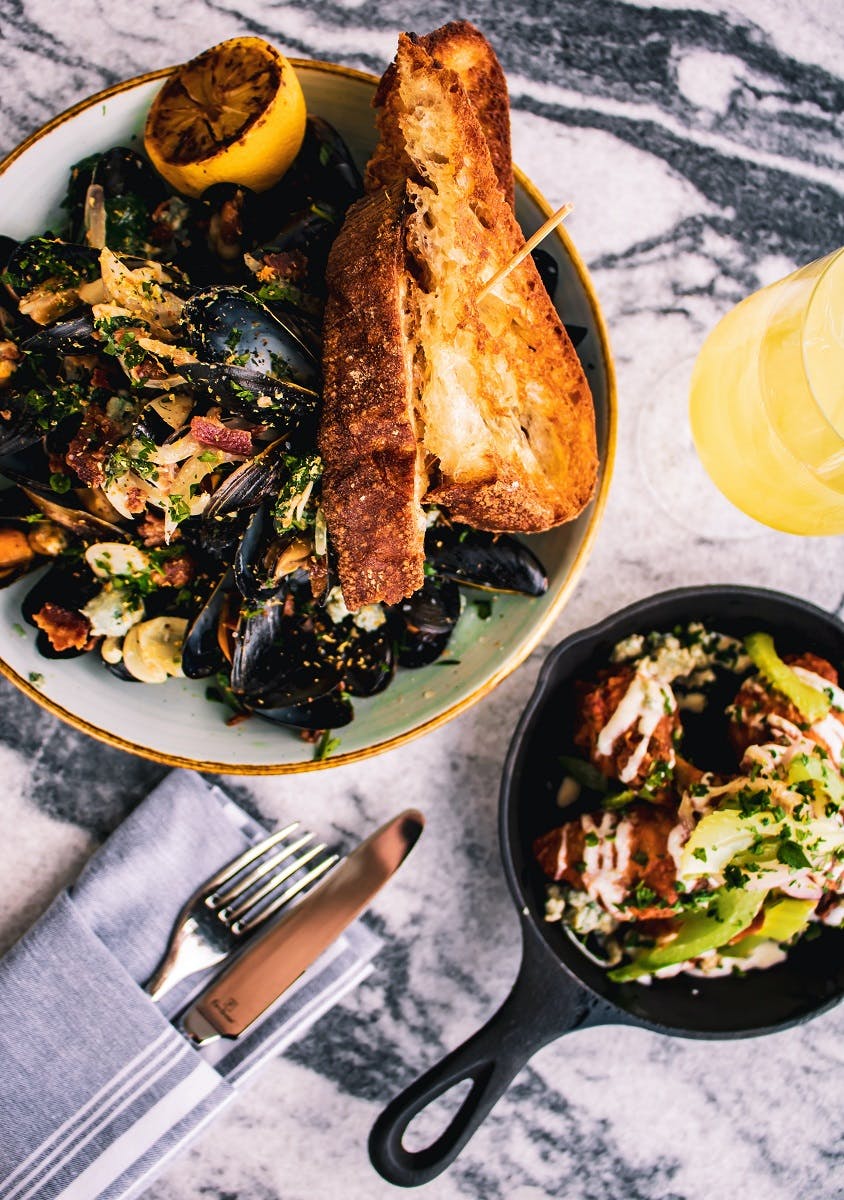 Adopt a pescatarian diet to reduce your footprint

When choosing a pescatarian diet, it is best if you live close to the coastline or fresh waterways

Try to buy fresh, local seafood

Look for eco-certifications

Choose seafood with the lowest footprint: bait fish, oysters or mussels

Inform yourself about the different species and their impact on the environment

Download a sustainable seafood app

Enjoy a healthy and sustainable diet!
Sources & further reading
"Eating seafood can reduce your carbon footprint, but some fish are better than others"

- Oceana

"The right seafood choices help fight climate change"

- Yale Climate Connections
Glossary of terms
Aquaculture: Is the farming of fish, crustaceans, molluscs, aqua plants and algae. It involves cultivating freshwater and saltwater populations under controlled conditions.
Carbon sinks: Any reservoir, natural or otherwise, that accumulates and stores carbon for an indefinite period and thereby reducing the concentration of CO2 in the atmosphere.
Global marine fish stocks: Approximately 90% of global marine fish stocks are currently fully exploited or overfished, and wild capture fisheries struggle without sound regulatory frameworks and strong enforcement.
Greenhouse gases: Often referred to as GHG is any gas that absorbs and emits radiant energy within the thermal infrared range, causing the greenhouse effect.
Ocean acidification: The continued decrease in the pH of the Earth's oceans, caused by the uptake of carbon dioxide from our atmosphere.