Support a diversity of ecosystems

Rewild habitats to bring back biodiversity

Fund neglected species & ecosystems

1. Choose how much you wish to gift

2. We email you a lovely gift certificate

3. Forward this onto the lucky person

4. They redeem it to start rewilding




1
2
3
4
Choose how much you wish to gift
We email you a lovely gift certificate
Forward this onto the lucky person
They redeem it to start rewilding
Treat someone with an interactive twelve month subscription that restores nature!
80% of your contribution goes towards impact, which the recipient can explore in their account & app.
Gift memberships last 1 year. No payment details of the recipient are taken unless they subsequently wish to continue their membership.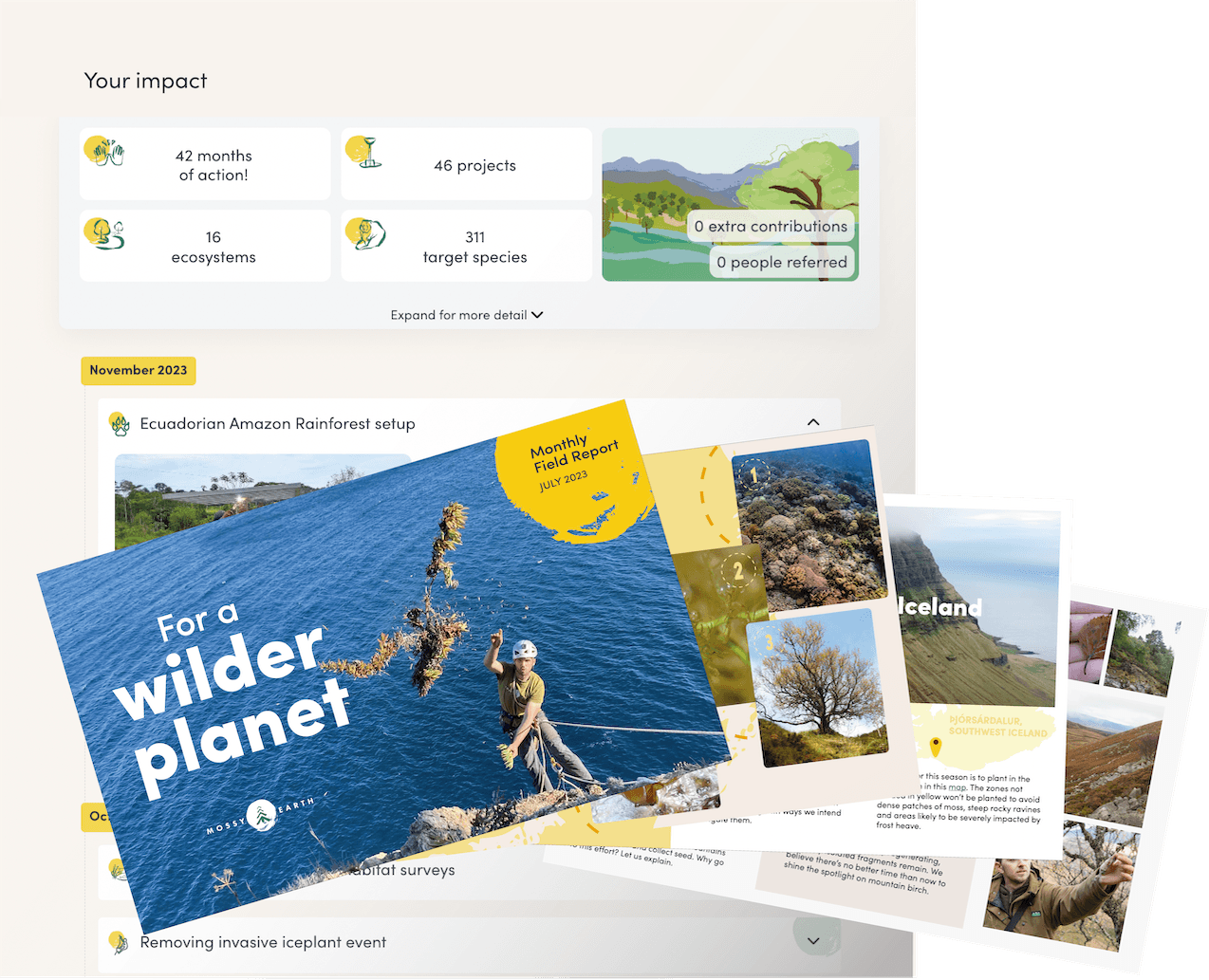 Scientifically informed
Our team of biologists research, implement, and monitor projects that offer the most environmental bang for your buck.

Transparency
We provide management plans, 360° photos, GPS coordinates, maps, field reports and on-the-ground videos and we also publish all our actions, costs and impact.
FAQs
Purchaser FAQs
Who is it for?
What is the gifting process and what does the recipient receive?
Does the recipient need to add payment information when redeeming the gift?
Can the gift membership be renewed?
Will the recipient find out the amount that was gifted?
Recepient FAQs
I have received a gift, what do I do now?
I received a gift membership but I am already a member, what should I do?