written by

Matt Davies
Reading time: 5min
Table of contents
Secondary Materials and Recycling Textiles [SMART] cite that up to 95% of the textiles that go to landfill each year could be reused. This is alarming when you consider that just one t-shirt generates 7 kilograms of CO2 to produce! Read on, to find out ways to source, buy or trade second hand clothes.
Shopping Second Hand Clothes Online
Four great websites and apps for sourcing preloved clothes.
thredUp, founded in 2009, is now the world's largest online marketplace to buy and sell men's, women's, and kids' second hand clothes. It's a really easy way to shop and sell high-quality secondhand clothes.
Swap.com has a mission to shatter your idea of 'thrift' by offering high-quality, affordable second hand apparel for the whole family. They strive to make it easier than ever to buy and sell like-new, pre-owned clothing online, and thus keeping millions of items out of landfill and preventing textile waste.
Poshmark, the completely new way to shop, is the largest social commerce marketplace for fashion where anyone can buy, sell, and share their personal style. With over two million Seller Stylists and millions of shoppers, Poshmark brings together a vibrant community to express themselves and share their love of fashion. Powered by millions of Seller Stylists, who not only sell their personal style but also curate looks for their shoppers, creating the most connected shopping experience in the world.
eBay facilitates consumer-to-consumer and business-to-consumer sales through its website by way of auction. I've bought and sold quite a few preloved garments from eBay with ease and great success. Be sure to check if your seller allows you to return a garment in the case of the item not fitting. Also, to minimize unnecessary packaging, leave a note to the seller requesting minimal plastic-free packaging.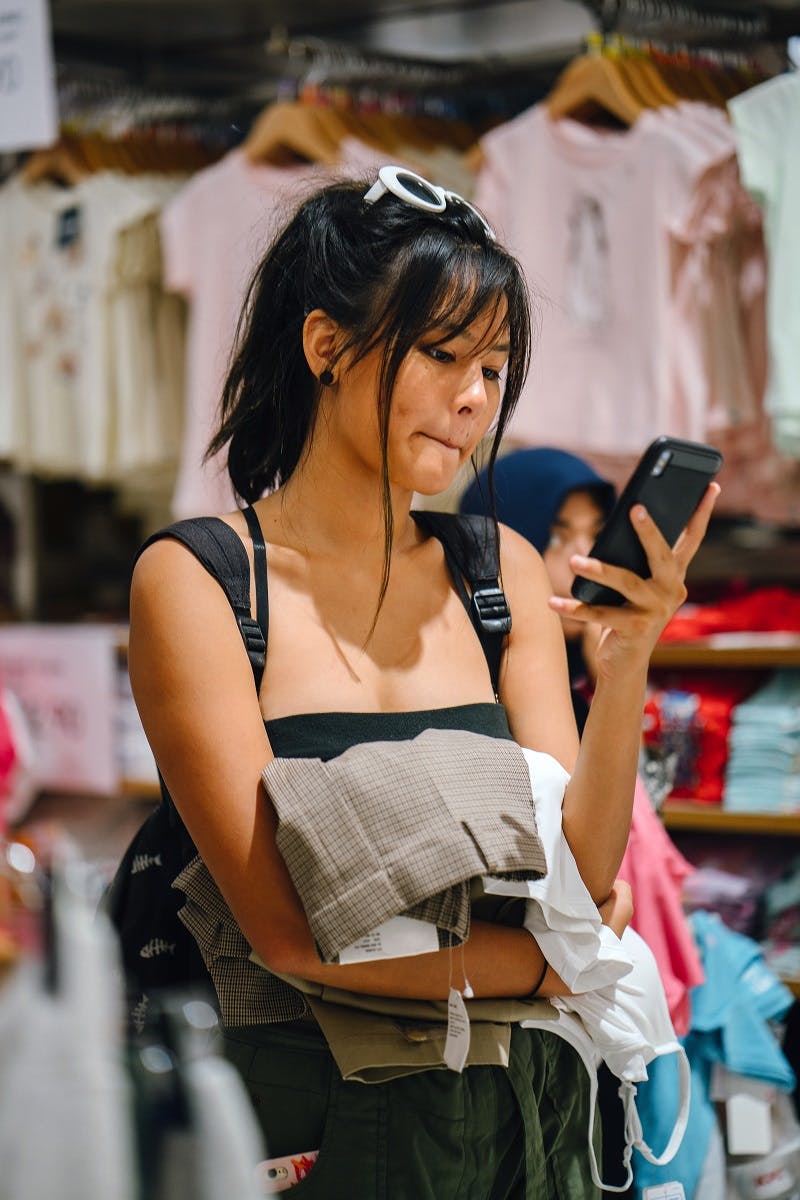 ---
The single best thing we can do for the planet is keep our stuff in use longer and reduce our overall consumption in the process.

Patagonia Inc.
---

Take action now
Do you want to have a direct impact on climate change? Sir David Attenborough said the best thing we can do is to rewild the planet. So we run reforestation and rewilding programs across the globe to restore wild ecosystems and capture carbon.
Get involved
Car Boot Sale
A great way of attracting a large group of people in one place to recycle useful but unwanted domestic items that otherwise would have been thrown away.
For those less tech savvy or those that like to be outside, a good old-fashioned car boot sale is an effective way to find a new life for your used garments. A car boot sale is not only a great way of freeing up space in your wardrobe but also a fun way to spend time with family or friends while making a little extra pocket money.
To find out about your nearest car boot sale, contact your local council, local newspaper, and/or simply google search car boots in your area. Admission fees are typically between £15 and £30 and payable on arrival. For a successful car boot sale, you will need to take a long table, clothing rail, and coat hangers to present garments, a box of change, and a flask of tea. We also suggest you get there early to secure a good spot and have the mindset to bargain. – Remember, the idea is to rid yourself of unwanted attire, not make money.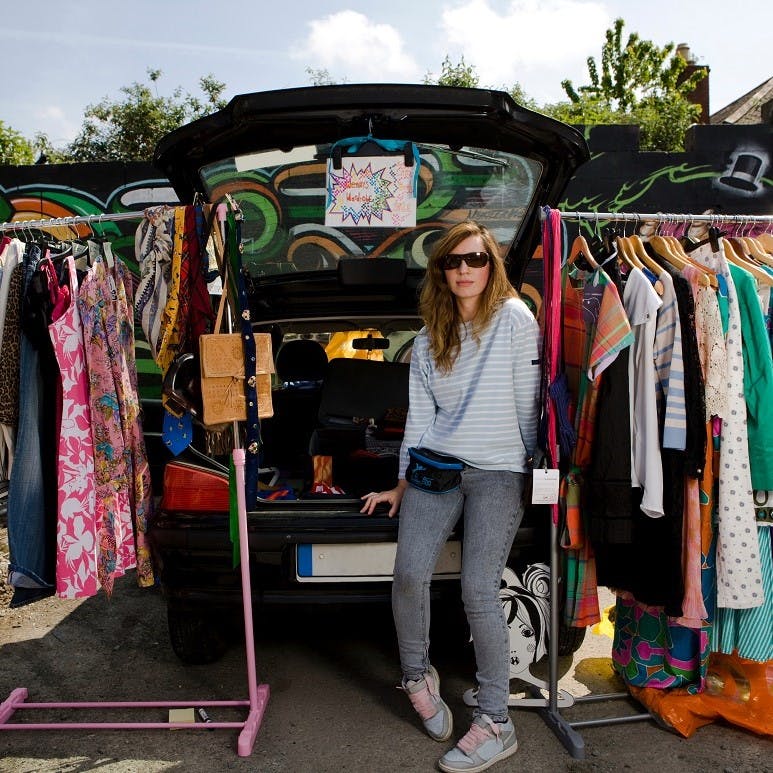 Trade or Swap
Attending, or better still, organizing a trade/swap initiative is a great way to replace unwanted clothing with fresh garments.
If you have children, organizing such an initiative at their school can be a very productive way of finding quality clothes while ridding yourself of all those garments they have grown out of. Such an initiative will give you access to a wide range of kids' clothing and accessories. Contact your local school or its PTA group to set up such a meet. Alternatively, you could organize a trade/swap initiative at your place of work, local community centre, or between a group of friends. It can be a rewarding experience emptying your cupboards while sourcing quality second hand clothes. Not to mention the money you'll be saving.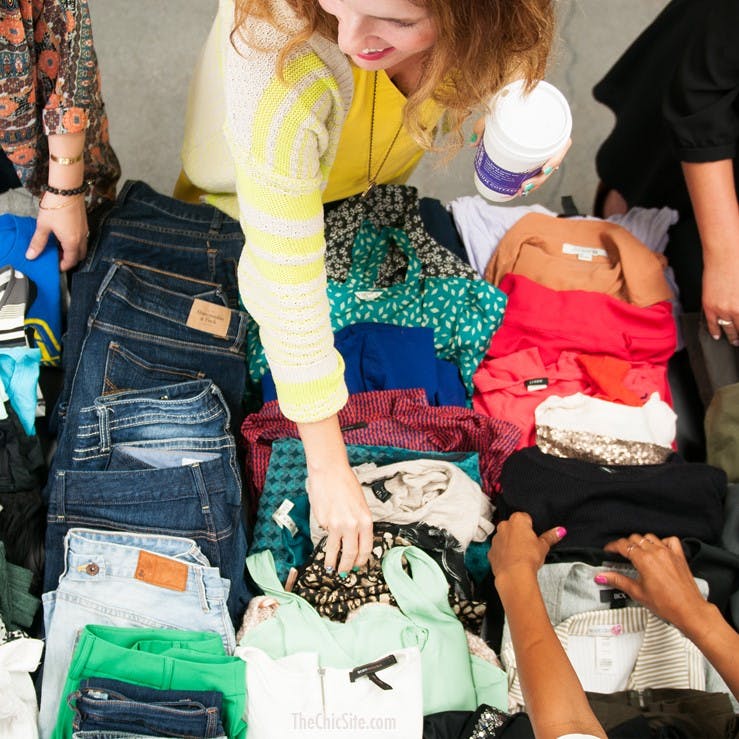 Donate Your Pre-loved Clothes
Charity begins at home
When donating, your first port of call should always be finding a sibling, friend or neighbour that may wish to take your excess clothing. Failing this, wash, iron and fold clothing into a bag before taking it to a local charity shop or Salvation Army depot. If the charity shops are not in immediate need of clothing, which is sometimes the case, then you may find a clothing bank at your local recycling point as an alternative. Some schools' drama departments and local amateur theatre groups may also take your 2nd hand clothes for a forthcoming show.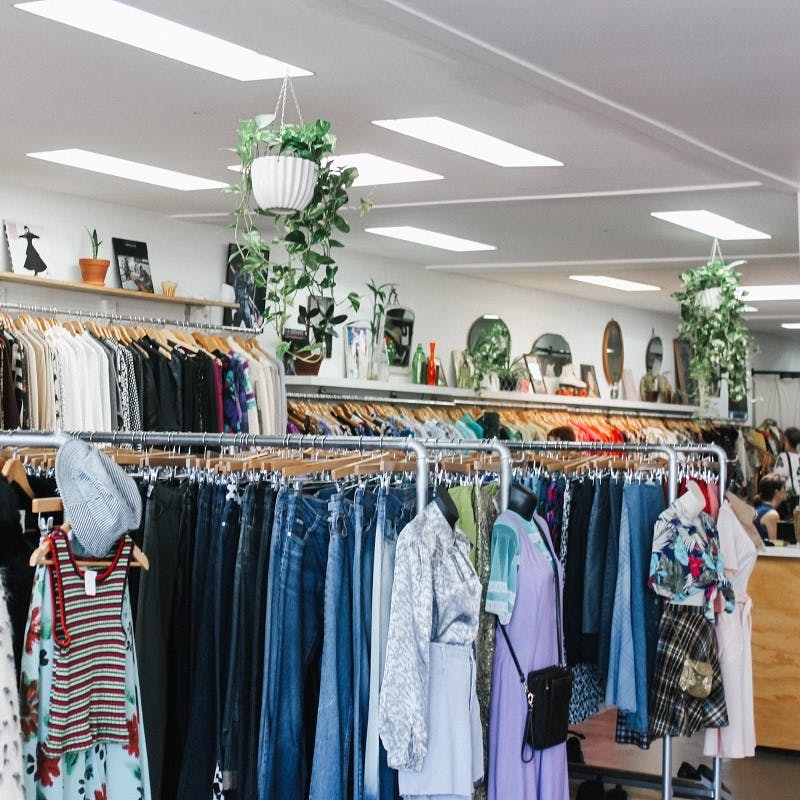 Change consumption habits to reduce your footprint

Sell or source your second hand clothes at a car boot sale

Donate preloved garments to a sibling, friend, neighbour or charity shop

Download a second hand clothes shopping app

Attend or organize a second hand clothes swap or trade event

Keep garments for longer by investing in quality

Buy vintage

Repair or upcycle old clothes into new ones
Sources & further reading
"How big is the carbon footprint of YOUR T-shirt?"

- Tshared

"Fashion Industry Waste Statistics"

- Edge Fashion Intelligence