Project information
Categories: rewilding
Status: In Progress
In early 2021, we will be supporting the Kyle of Sutherland Fisheries Trust to monitor Atlantic salmon migration, and identify barriers to their movements, at Alladale Wilderness Reserve. We will be sponsoring 10 radio tags to enable the Trust to monitor the movement of salmon upstream. This project is funded through our wonderful business partners Inlumi.
Learn more about why we are monitoring Atlantic salmon migration
Why are salmon important to the ecosystem?
Every year in Autumn, Scotland's crystal clear salmon rivers and streams are transformed into a frenzy of fish leaping and swimming their way upstream to spawn in freshwater gravel beds, before returning to sea. In doing so, salmon help bring nutrients from the ocean ecosystem upstream into freshwater environments. Through excretion, spawning, death and decay, salmon directly affect the ecology of their freshwater environments and increase nutrient availability for algae, invertebrates and young salmon. 
Salmon themselves are an important food source for an abundance of aquatic and terrestrial wildlife, such as otters, waterfowl and eagles. At sea, salmon are predated on by some of the ocean's top predators, such as sharks, dolphins and seals. They also have an interesting symbiotic relationship with a priority species in the UK Biodiversity Action Plan, the freshwater pearl mussel (Margaritifera margaritifera). Adult mussels filter water, improving the water quality and reproductive conditions for salmon, and salmon return the favour by providing a safe environment for mussel larvae to develop within their gills.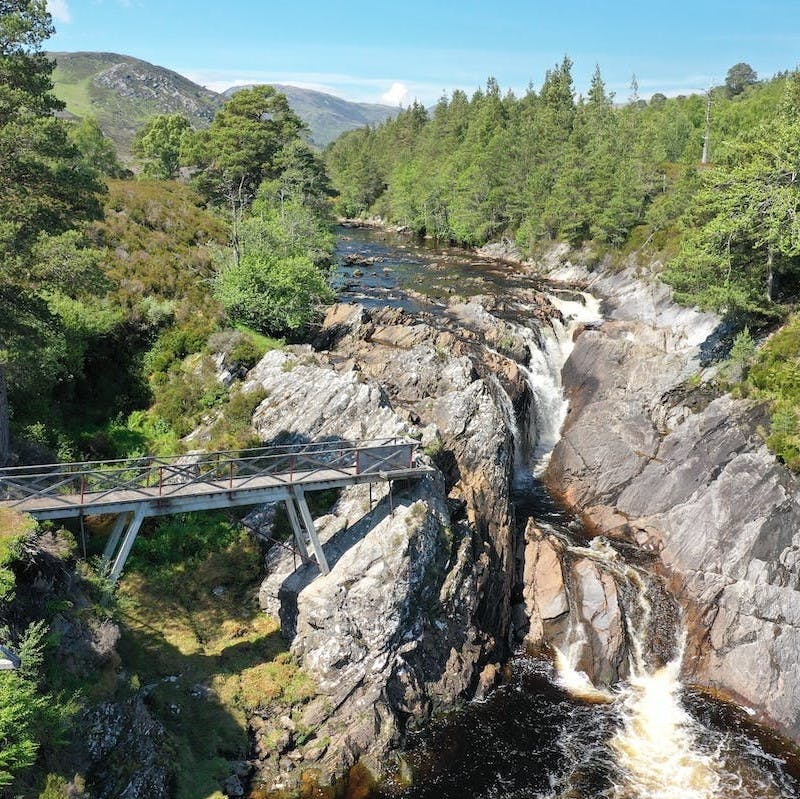 A Difficult Journey
According to the Atlantic Salmon Trust, for every 100 wild Atlantic salmon (Salmo sala) that leave Scotland's rivers for the sea, fewer than five return. This represents a decline of nearly 70% in 25 years. There is no single cause of this decline in migration, but a complex web of anthropogenic activities, including climate change. On the River Carron, which runs through our reforestation area at Alladale Wilderness Reserve, a unique situation exists. Water from the uppermost reaches of the river is re-routed to another catchment for hydro-electric power generation via a tunnel. Consequently, migrating juvenile salmon would be likely to head down this pipe and be "lost" to the Carron system. The historic solution was to put a dam immediately downstream to prevent adult salmon from spawning in this area and retain their offspring in the Carron system.
Identifying The Threats
For a number of years, salmon have been reported above the dam. For several consecutive seasons, salmon/trout hybrids and some full juvenile salmon have been caught above this dam. This implies that salmon are circumventing the dam and spawning there, but the exact mechanism is unknown. One of the ways salmon could be getting over the damn is swimming through the scour valve when it is opened for a few hours in the autumn. In partnership with the Kyle of Sutherland Fisheries Trust, we are supporting efforts to radio track the salmon and identify the way in which salmon are ascending the dam by funding the purchase of 10 radio tags. This will help provide the Trust with vital information for the conservation of wild Atlantic salmon in the River Carron.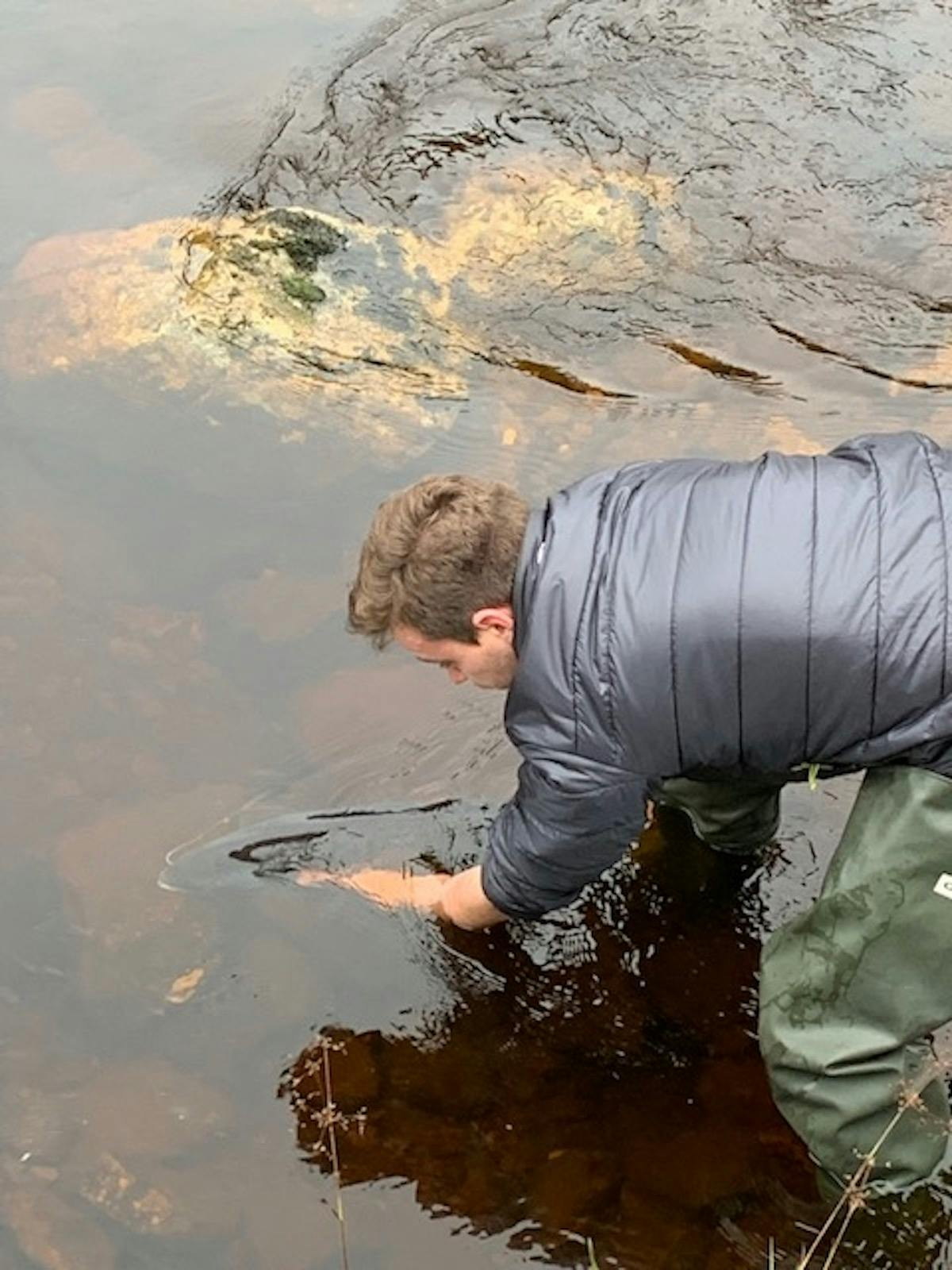 the team behind the project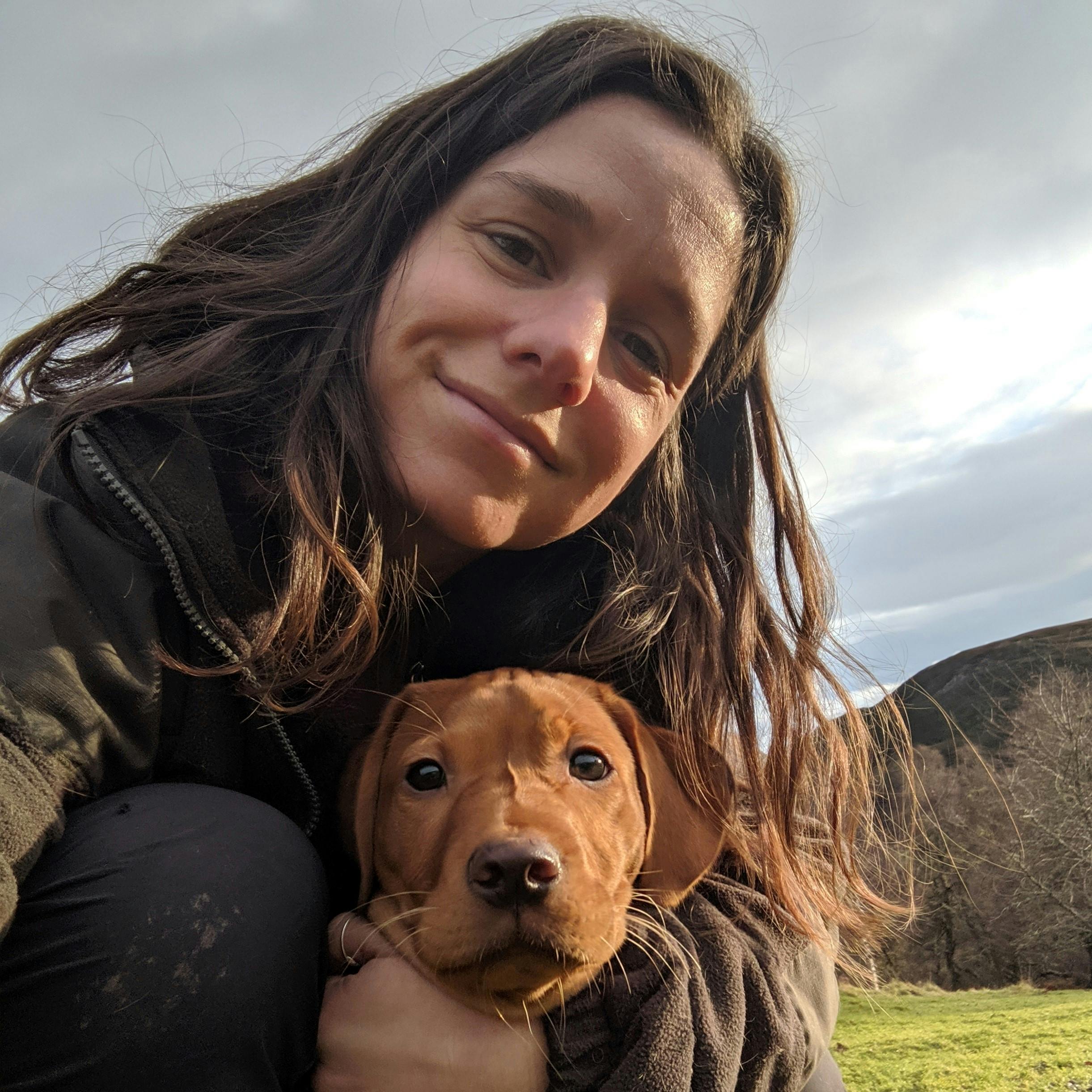 Hannah Kirkland, Conservation Biologist at Mossy Earth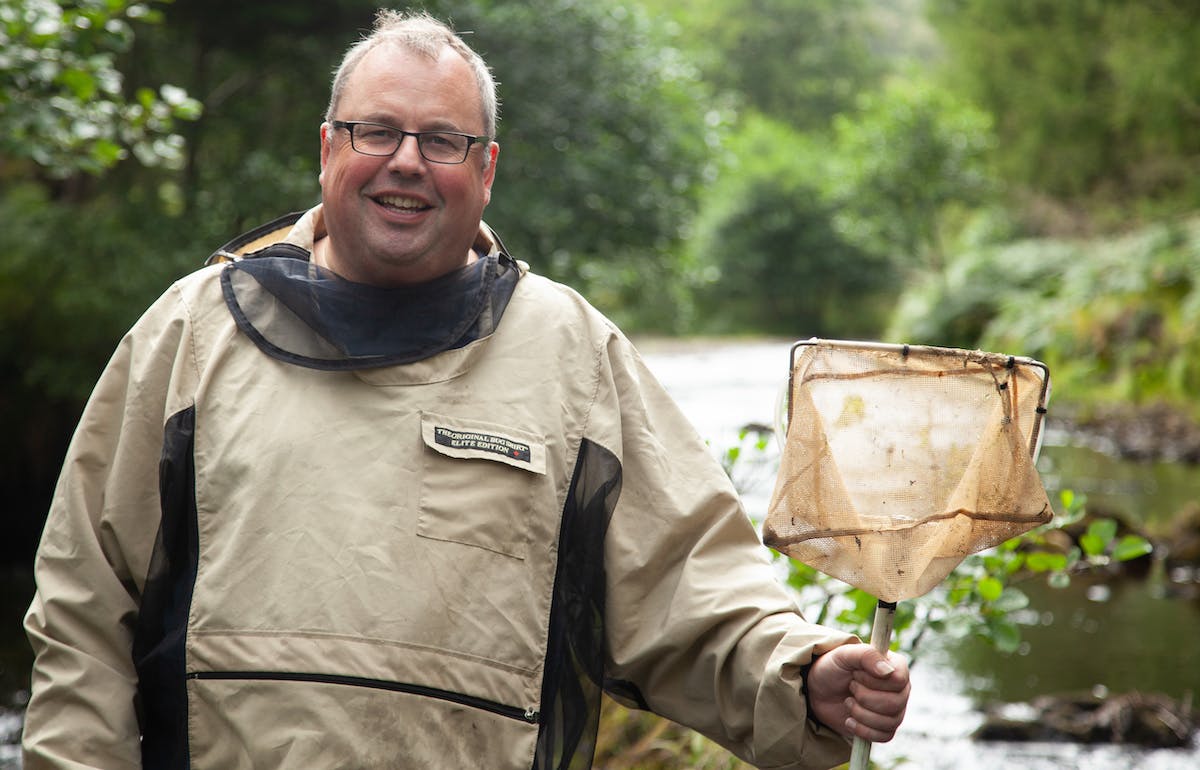 Dr Keith Williams, Director at Kyle of Sutherland Fisheries Trust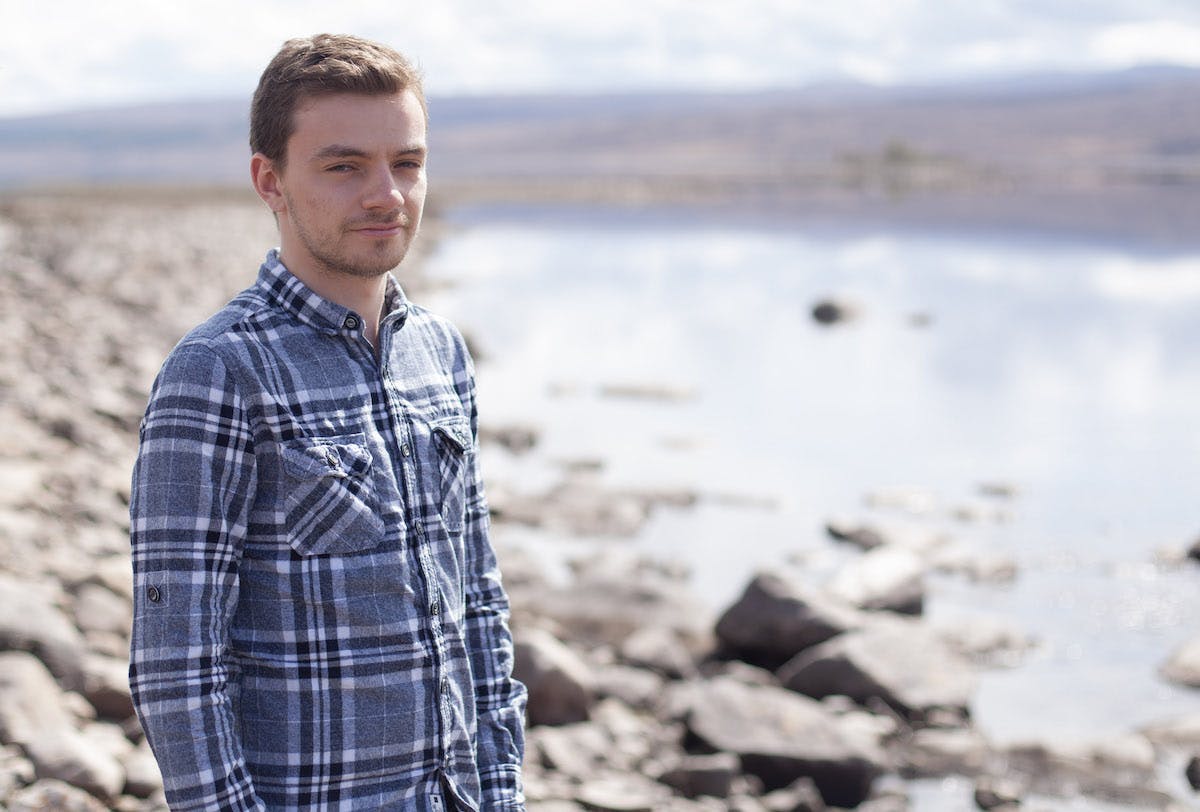 Sean Robertson, Science & Mitigation Officer at Kyle of Sutherland Fisheries Trust
Learn more about migratory fish, their threats & conservation
Tiago, our conservation biologist, sat down with Jaakko Erkinaro. A renowned researcher, Jaakko's fields of research cover both freshwater and marine phases of salmonid fishes, for which he has published over one hundred peer-reviewed scientific articles. Together they discussed threatened freshwater ecosystems, the problems migratory fish face, and the conservation of such watercourses.
Sources & further reading
"A Manifesto for Rewilding the World"

- George Monbiot

"Rewilding Success Stories"

- The Guardian