We have made it part of our mission to deliver transparency through technology. This means that we do our best to develop the tools our members need to evaluate the impact of our rewilding and reforestation efforts for themselves. Being open and transparent in this way helps us develop trust and to get members engaged with our projects at a deeper level. Here we explain the different measures we take for this to work.
Tree Imagery, GPS Coordinates
For each and every one of our planting areas, we map the area and record the number of trees planted and the species mix. We also provide drone flyover footage, aerial 360 images, and a biologist walkthrough video of the planting areas soon after planting, which is available for members and customers to view through their accounts.
Our aim is for users to be able to see where trees have been planted and how that fits in with the wider landscape restoration efforts. There is also the possibility for any member or customer to visit the planting area themselves and verify in person that the trees have been planted. Some of them are quite a way out there in the wilderness but it makes for a fun hike!
For logistical and financial reasons, we plant our trees in batches and always finish assigning each batch of trees before moving on to the next batch to ensure additionality. For practical reasons, we are only able to provide the video footage and imagery of one planting area - the area where the majority of trees are being assigned - in a single month.

Detailed Mapping
All of our planting areas are mapped and, for each tree planted, the location of the planting area where it is located is made available in the membership accounts, alongside tree numbers and species lists. They are also uploaded to the Restor platform so that anyone can see the entire suite of planting areas for each project.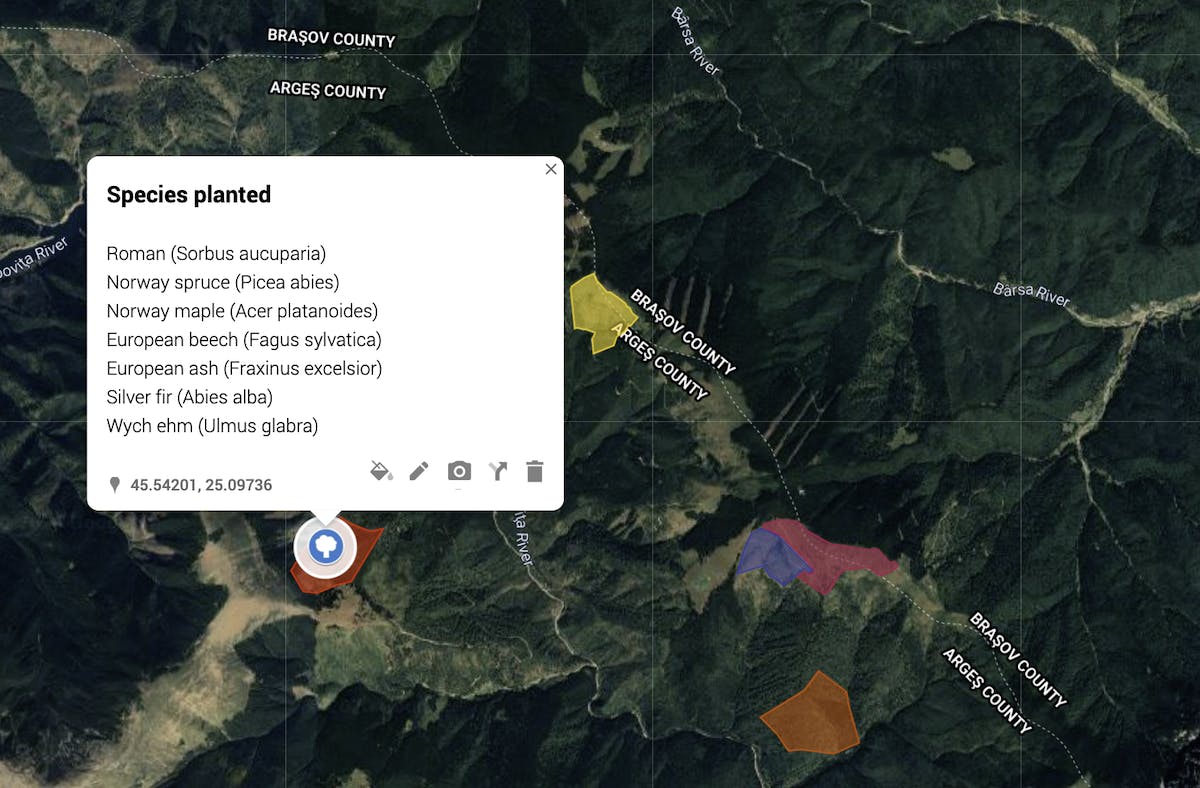 Before & After Photos
To compliment the detailed imagery we gather at each planting area immediately after planting, we aim to return after an appropriate period of time, depending on the growth rates at the project, to repeat the process and gather "before" and "after" photos. In doing so, members will be able to see how the forest has grown and changed over time.
On the ground updates
Every reforestation and rewilding project is an ongoing story. An important part of being transparent is keeping our members up to date with what is happening in the field. Updates can include recent camera trap footage of the local wildlife, YouTube videos covering the context and progress of projects or a simple description of progress. We strive to give you a clear picture of what is happening and the team is always available to answer any questions as they come up.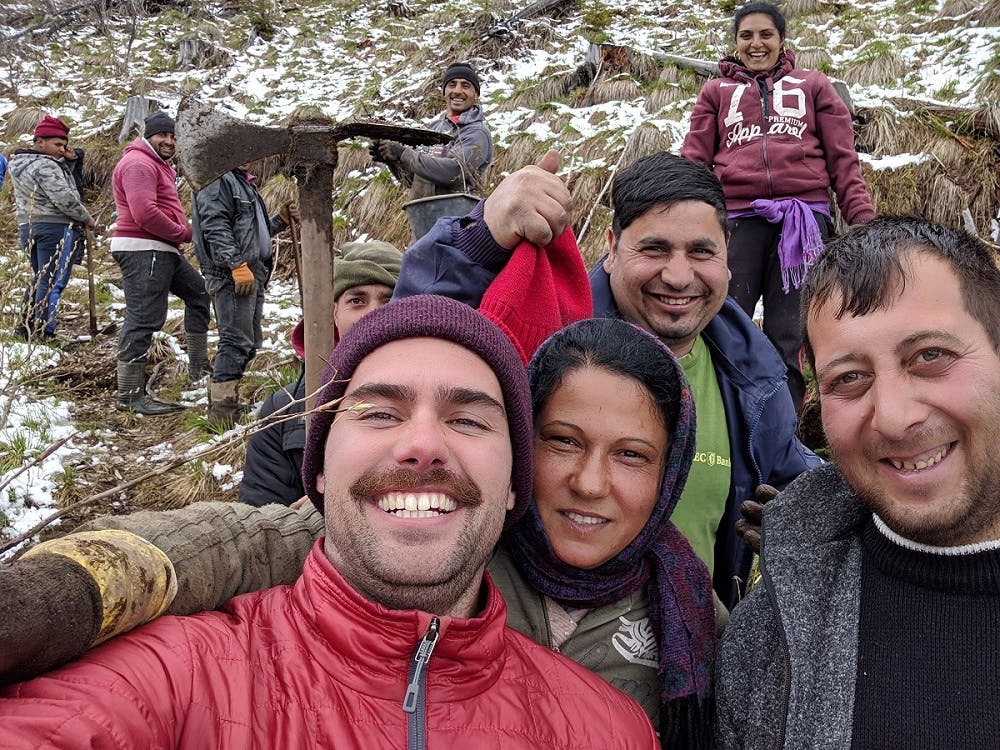 Quarterly Membership Report & Vote
Every quarter, we publish a Membership Report providing you with: 
an overview of our fundraising
what sort of expenses we occur
how we budget for future projects
We report the highlights of each period including our total number of members, the value of your combined contributions and how much of this goes to its intended purpose. You'll also see the detail behind our calculations of our monthly rewilding and reforestation budgets. For example, how we split funds between these budgets and the types of rewilding projects we allocate your money to.
Alongside this report there is our Membership Vote. Through this, our members are able to vote on whether to approve or disapprove of the results we present as well as decide on several key questions about how we should run Mossy Earth. In each vote we will share insights into our vision for the future and gather your thoughts. Our aim with these two measures is to make the membership more democratic in the long run and to give you a voice on the direction Mossy Earth should take on key issues.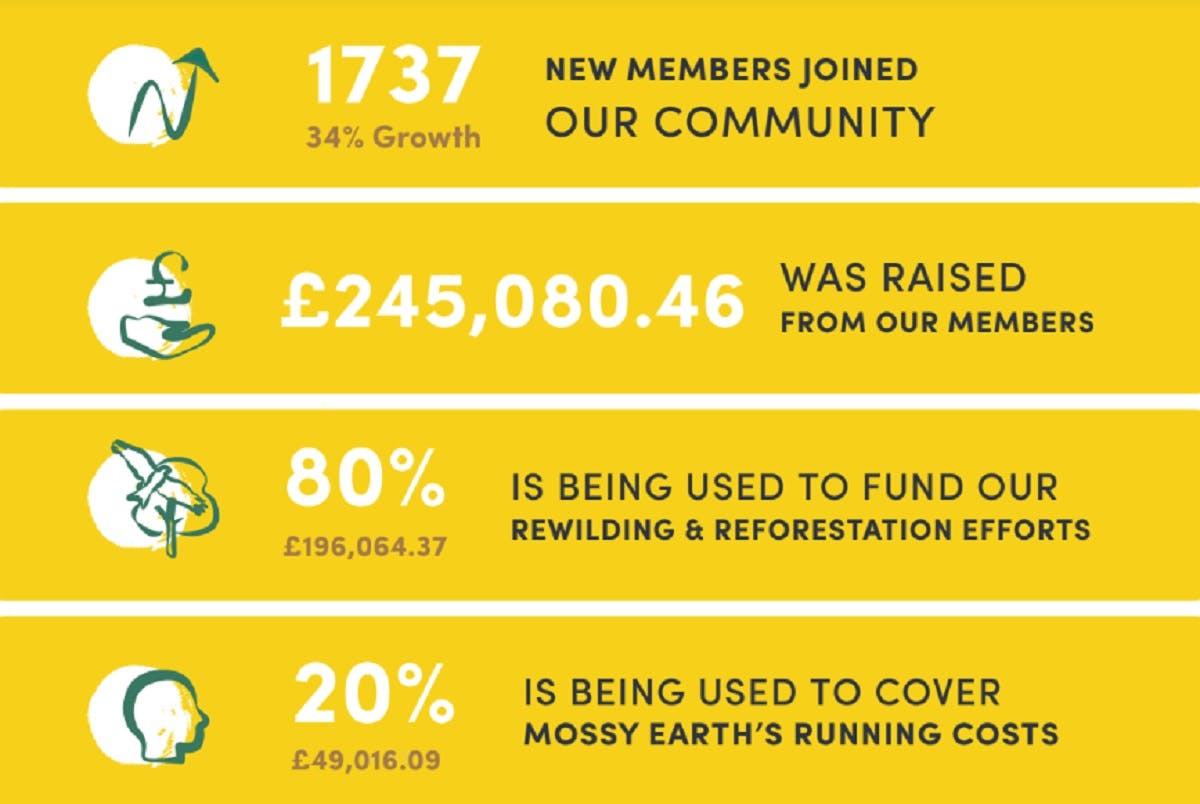 The Latest Reports and Results
We will make our Membership Reports and Vote Results available to everyone here:
We also make in-depth videos to share and discuss the results of the membership vote, to explain what's driven the numbers in our membership reports and to reply to our members' most important questions. If you are curious to know a bit more in-depth how we are thinking about our work and why we make certain decisions, then be sure to check out our latest Q&A video below.
It's work in progress!
The recent growth of our community of members has brought fresh eyes and numerous suggestions on how we can improve our work and its reporting. We have welcomed this and have implemented the Membership Report and Vote as two new transparency measures to act on these suggestions.
There is still plenty of work to be done, however, to get to the level of transparency we hope to have. For now, if you have any questions or would like to book a call with us, simply reach out to us to chat or by email and we will get all your questions answered.