With funding from our business partner, Inlumi, who have a Team Membership for their employees, we completed the construction of two eagle nest platforms at Alladale Wilderness Reserve to encourage rare white-tailed and golden eagles to breed on the reserve. 
Tree nests
We were joined in the field by Roy Dennis and a crew of tree climbers who constructed the nests in mature Scots pine trees. Mature Scots pine trees are relatively rare in Scotland and the majority of eagle nests are located in cliffs. Through this intervention, we hope to encourage eagles to breed in the the mature woodland on the reserve to support the local population of golden eagles and support the return of white-tailed eagles to the area.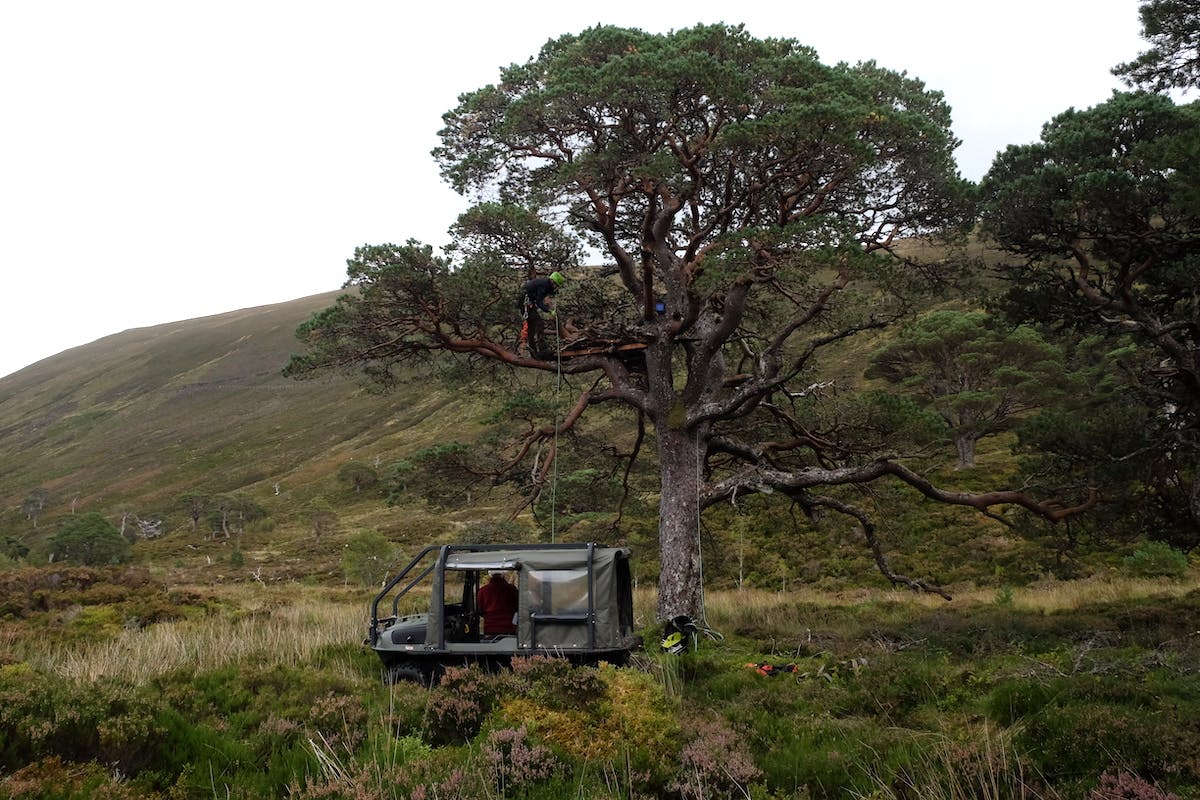 Natural supplies
The nests were primarily built with materials scavenged from the nearby woodland. The foundation of the nests were built using large, dead branches held together by moss, soil and vegetation. They were built in trees that had a natural "window" ensuring any birds that fly through the glens (or valleys) have a good chance of spotting the nest. This will also enable birds to fly safely in and out of the nest.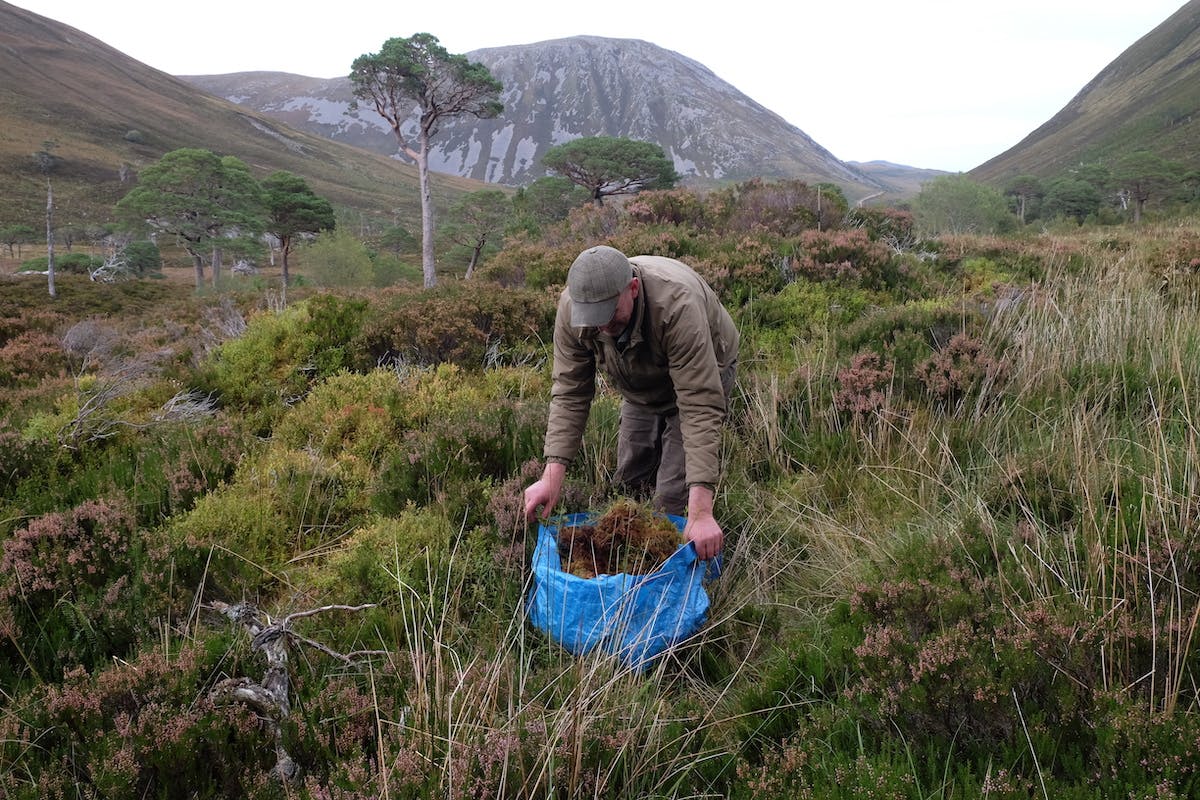 Visiting wildlife
At each nest, we installed a camera trap to monitor any activity at the nest over the next year, and will check them in around six and twelve months' time. Though it could take several years for the nest to be occupied for breeding, these cameras can tell us whether our target species have visited the nest and whether it has attracted the attention of any other birds of prey.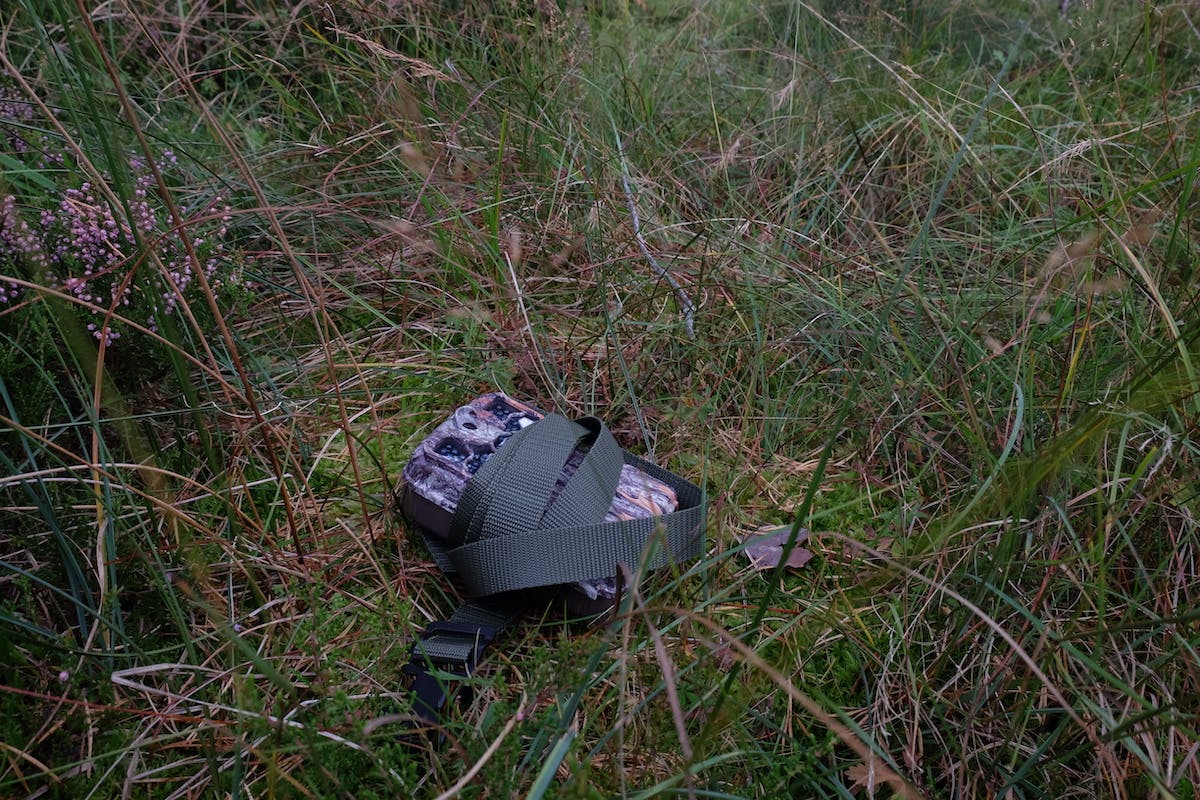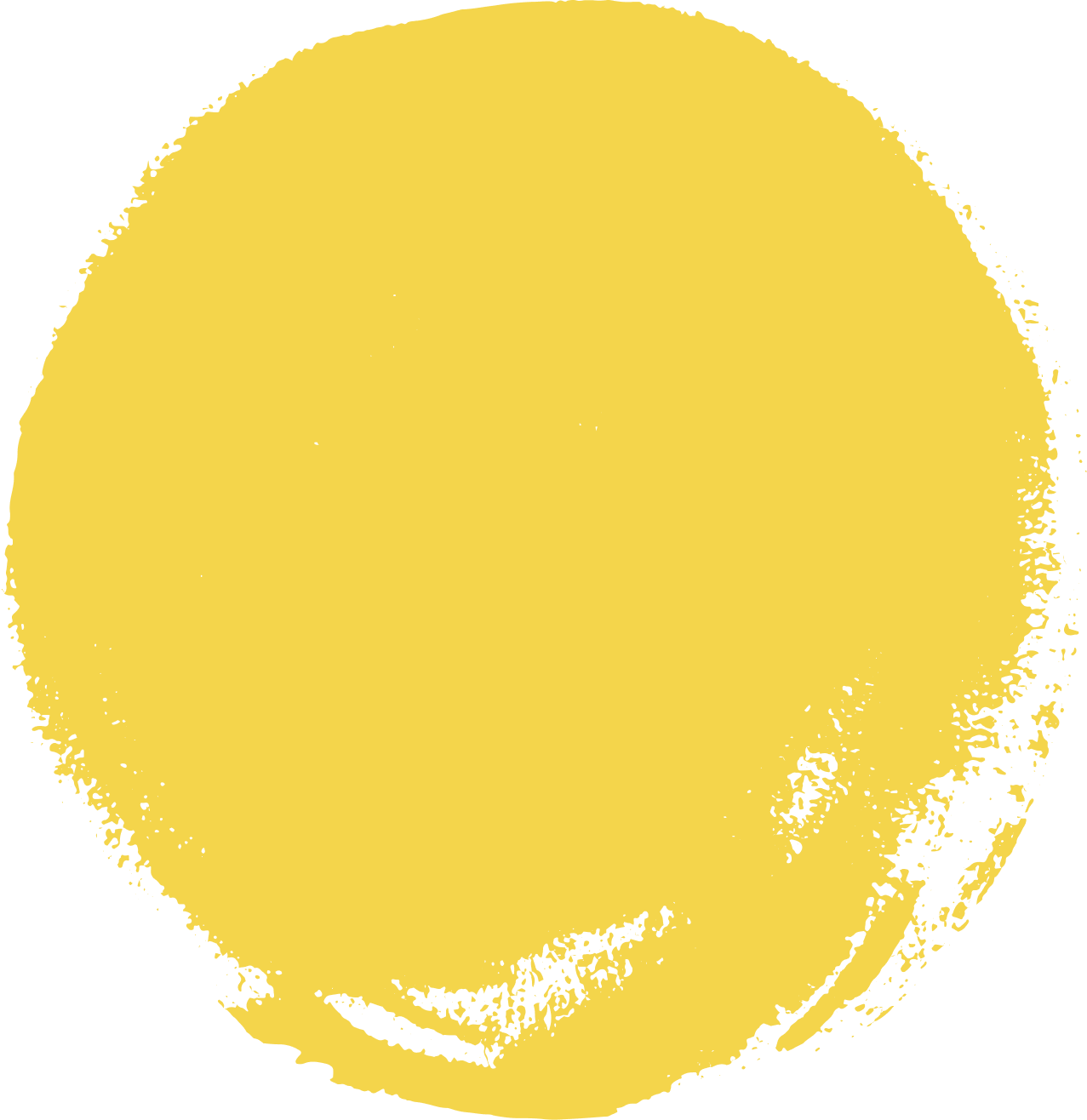 Photos from the field
Constructing the nest