Support a diversity of ecosystems

Rewild habitats to bring back biodiversity

Fund neglected species & ecosystems

2. 80+% of your contribution goes on impact

3. Our biologists research and manage every project

4. Track your impact in your account and app




1
2
3
4
Sign up
in under a minute, and cancel anytime
80+% of your contribution goes on impact
Our biologists research and manage every project
Track your impact in your account and app
Transparency & Integrity

Transparency
You receive 360° photos, GPS coordinates, on-the-ground videos, and detailed quarterly budget reports. 80+% of membership goes directly on impact. Read more

Scientifically informed
Our team of biologists research, implement, and monitor each project.

Easy to reach
We are always available through emails, Discord, and calls.
Learn more

Restore
native forests
Our reforestation projects aim to restore ecosystem services, conserve biodiversity, and combat the impacts of climate change.
Reforestation is not just about increasing tree cover. We look for projects that take into account species diversity and functionality, how trees can provide ecosystem services like soil stabilization and water purification, and their role in providing habitat for local flora and fauna.
Our reforestation projects are an important part of our wider rewilding efforts, which is why we select reforestation projects that will, above all, help to rewild degraded landscapes.

Protect and support
wildlife
Recent studies have shown that rewilding is key to restoring biodiversity and fighting climate change. Restoring just 15% of degraded lands in critical areas could avoid 60% of expected species extinction, and capture 30% of the CO2 increase in the atmosphere since the Industrial Revolution.
We have developed a rewilding project selection process that focuses on protecting threatened ecosystems and actively supporting their restoration.

Optimised for
impact
To be suitable, each project must aim to achieve one or more of these objectives that are central to rewilding.
Improve habitat integrity and connectivity

Result in increased carbon sequestration

Restore biodiversity and/ or abundance of native species

Prevent spread of invasive species, floods, and soil degradation

Stay
involved

every step of the way

We have made it part of our mission to deliver transparency through technology. This means that we do our best to develop the tools our members need to evaluate the impact of our rewilding and reforestation efforts for themselves.

You have the opportunity for direct contact with the team, and receive 360° photos, GPS coordinates, camera trap footage, and regular on the ground updates. Plus project videos on our YouTube channel, quaterly reports on how we spend your money, and a chance for you to vote on important questions.

Being open and transparent in this way helps us develop trust and to get members engaged with our projects at a deeper level.

Join a
community
We like to keep things personal, and consider our members an extension of our team, so if you have any questions, queries, or feedback about the membership, be sure to send us an email or even book a call with us.
We also have our community on Discord, Youtube channel, live Q&As, low impact living guides and rewilding articles, all of which are there to inform, educate, inspire, and help you reduce your environmental impact.

About Us
Mossy Earth Team
Why we launched Mossy Earth
Witnessing first-hand the effects of climate change and the destruction of the natural world on our travels, we were compelled to fight back. But, like so many people, we were overwhelmed by the enormity of the problem and did not know what we could do on an individual level to solve it.
So that is why we created the Mossy Earth membership. It is a pathway to action, empowering you to fight back and have a real impact by restoring key ecosystems and mitigating your carbon emissions.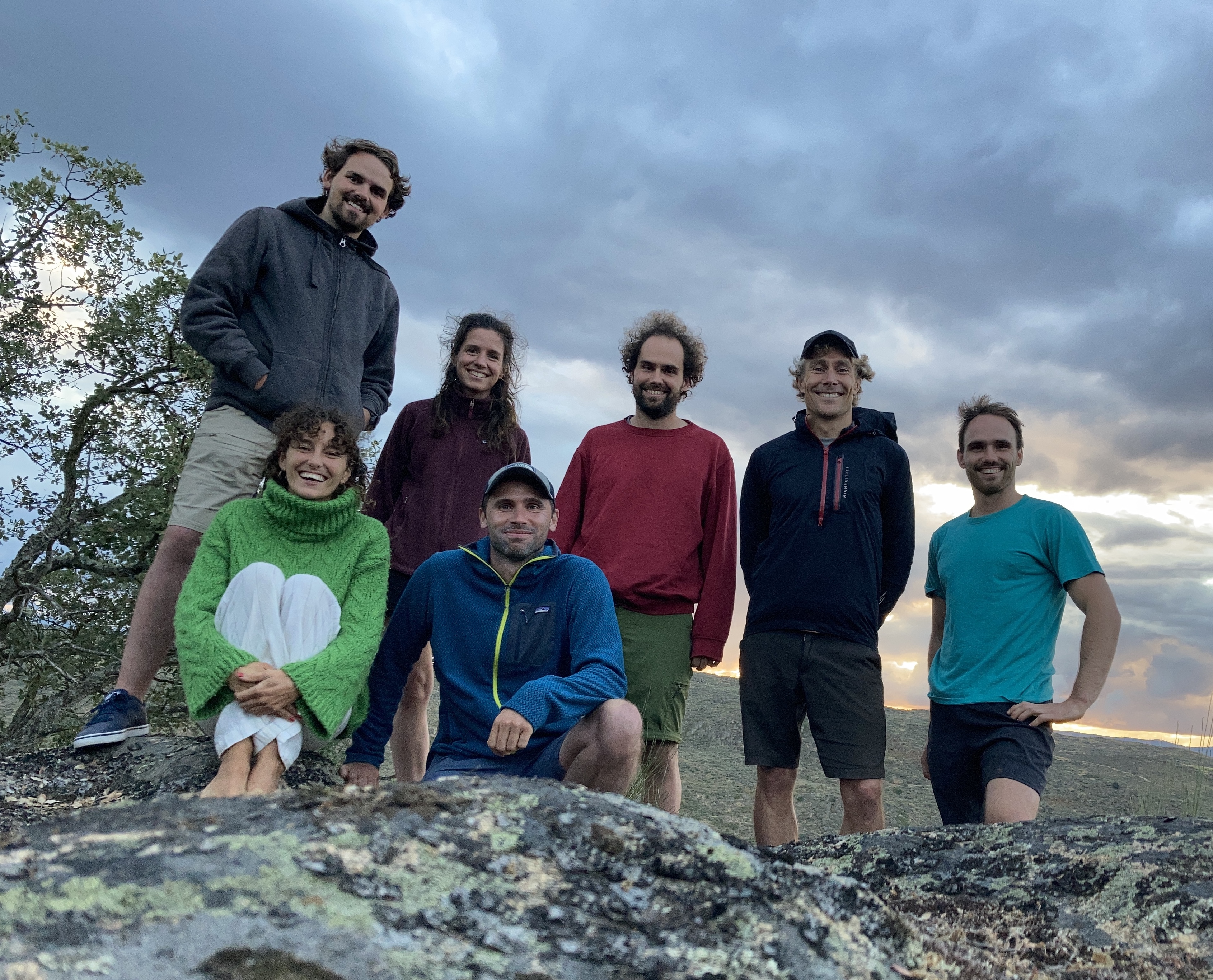 Our Rewilding Partners